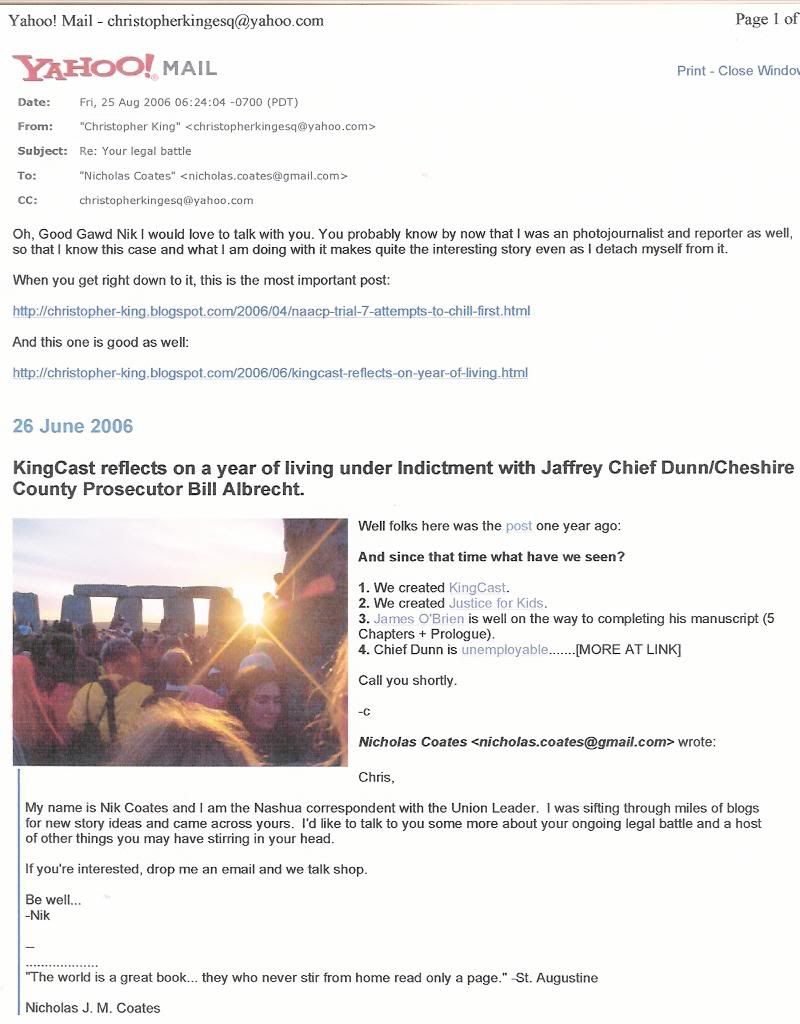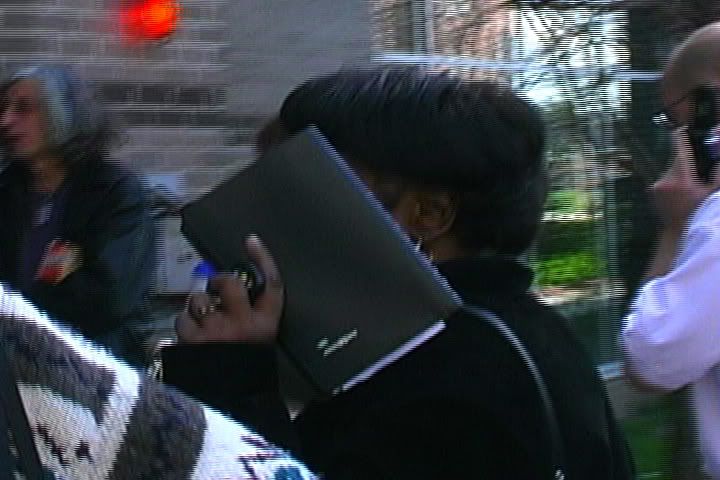 Will Union Leader reporter
Nik Coates
and I have a chat? Will I divulge what I know about NAACP National office and other Legal Redress lies? Will Nashua NAACP President Gloria Timmons show up but subsequently
hide her face
for the embarrassing lies she told on me,
including that
Chief Dunn had filed suit against NAACP,
or that
NAACP does not threaten to sue,
or that
she's got a sworn affidavit from Nashua Legal Redress Chair Cleaven Ferguson,
or that
she didn't tell
Willie Toney
that real lawyers only sue for millions, or....
....I guess what they need to ask is now that they started this smear campaign against me with WMUR in
complicity
, how will they feel when its over and I get a real job at a law firm (you'ld be amazed the support I've received because of this blawg) then what? I'll have enough money to do an all-out media assault at my whimsy if I feel like it. And to think, before he and Prosecutor Albrecht both
abruptly resigned
, Chief Dunn said my "plan" (see
NAACP v. Button
, 371 U.S. 415 (1963) to help Willie Toney "backfired."
Yeah, well backfire
this
, you
cracker
:
Like a good Spiderman or Batman TV show from the early 70's,
KingCast
and
Justiceforkids
encourage you to stay tuned for the chilling conclusion.....