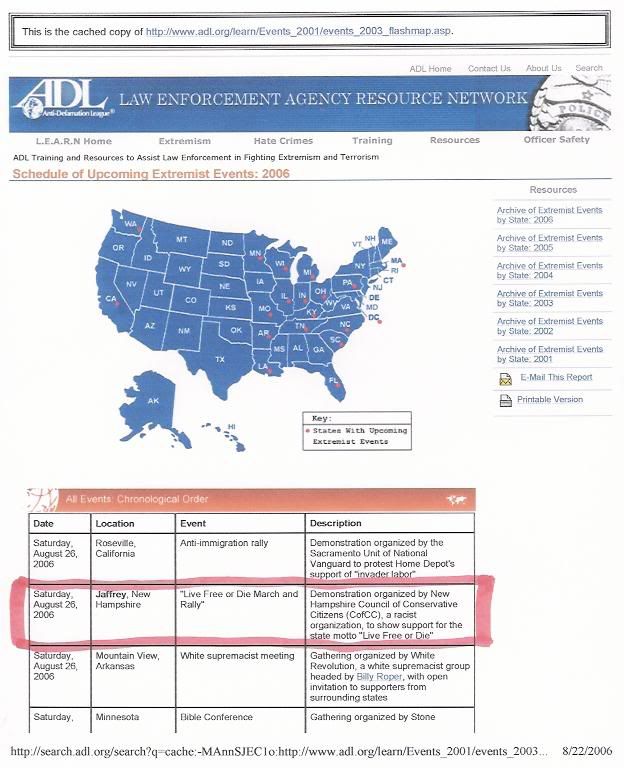 As noted in the Anti-Defamation League
website
, the NH Indy Media
website
as well as my
blawg entry
yesterday, we've got some serious issues to deal with in Jaffrey.
As noted in my entry, here's what a professional and well-accomplished black man,
Renaissance Room
owner Bill Perry, who hosted a
forum
, "Black in a white town" said:
"But the police force in Jaffrey has not been as friendly. In Jaffrey, I've been stopped four times. I finally said you know, I don't fit the profile of Jaffrey Center and I am being hassled by these people."
Eat your heart out, Chief Dunn. I hate everything you stand for. Cracker. I'll tell it to a Jury and I'll tell it to a Judge; Bull Connor's got
nothing
on you: