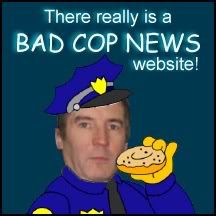 Verdicts.... in about
an hour
! I told you about Jaffrey Chief Dunn's bullshit case against Aaron 2 days ago after his father wrote in to me
here
(PG-13 rated). See, the same damn thing would have happened in
my case
, that's why Prosecutor Albrecht tripped me on on Trial Day to
unlawfully
get rid of the Jury.
Chief Dunn
did not testify
because as we know, he is on indefinite
medical leave
while we wait to see if Jaffrey can
return to normalcy
without his pondering, hateful ass. Query, do they expect him to testify at my trial on 12 September or what?
Read my blawg entry describing it
here
, and the NH Indy Media story
here
.
Whatever happens at
KingCast.net
, does
not
stay at KingCast.net.