Dr. Bennett's successful First Amendment defense (noted here on
NHPR
) of his
extremely unprofessional
conduct is going to be great for Cheshire County Judge Arnold if any measure of prosecution is to continue against me. Here's why: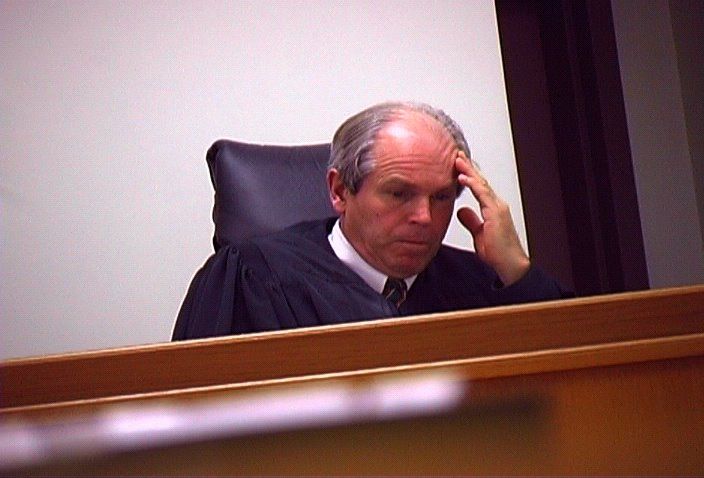 Everybody knows that
any
criminal case against me for
anything
is sheer and utter poppycock, particularly in light of the case law established in
NAACP v. Button
, 371 U.S. 415 (1963) as this
syllabus
shows, and in light of the fact that the testimony and exhibits will show that all I did was issue an
extremely professional
Demand Letter and attempt to forward a case of likely police abuse to several
duly-licensed
New Hampshire attorneys,
none of whom
found it frivolous or thought that I was holding myself out as a licensed attorney. In so doing I used the First Amendment speech of a Civil Rights organizer, again in line with
Button, supra
, complaining that police treatment occasioned against Willie Toney was wrong -- "irrespective of race" -- as I
clearly
noted in this Peterborough Transcript
story
back on arraignment day.
So then New Hampshire
stands in a unique position: As the
last state
in the Union to respect Dr. Martin Luther King, it can allow a totally unprofessional white male doctor to hide behind the cloak of the First Amendment for issuing racist statements while slamming me for using the First Amendment to forward legitimate concerns of police abuse!
To wit
, a man who faced three (3) drawn guns, a visual body cavity search and a bogus "trespassing" charge that he beat
pro se
. Funny, this feels
a lot
like what happened to me in
Ohio
, where white folks got away with making racist comments and I got in trouble. I'll let my lawyers and my writer worry about that, but Dr. Bennett was able to enjoin any disciplinary action based on his First Amendment Rights, just as any Civil Rights Organization should enjoy the First Amendment Right to issue a Demand Letter to the police after careful review of relevant police reports and dismissal of the underlying charges against the Defendant.
It's simple:
The mere fact that your speech upsets someone should not subject you to professional or criminal sanction, especially when that speech is tied to a First Amendment case like
NAACP v. Button, supra
-- as Philadelphia NAACP President Jerry Mondesier
would concur
.
Suggested viewing 1:
"Press Conference" at
KingCast.net
Suggested viewing 2:
Judge Arnold in "Oreo," at
KingCast.net
Blawg Yahtzee:
What I said about Dr. Bennett on
27 October 2005
. Besides being an ass, he's ignorant because I can personally tell him that
plenty
of white boys try to get next to my gal pal
Sarah
-- she's got a certain way about her and she's sexy. Too bad they just can't measure up, so I'll take spoils to the victor, Dr. Bennett: You
wish
you had some nookie that good but she'll give you a heart attack you old Viagra-huffin' racist motherfucker.