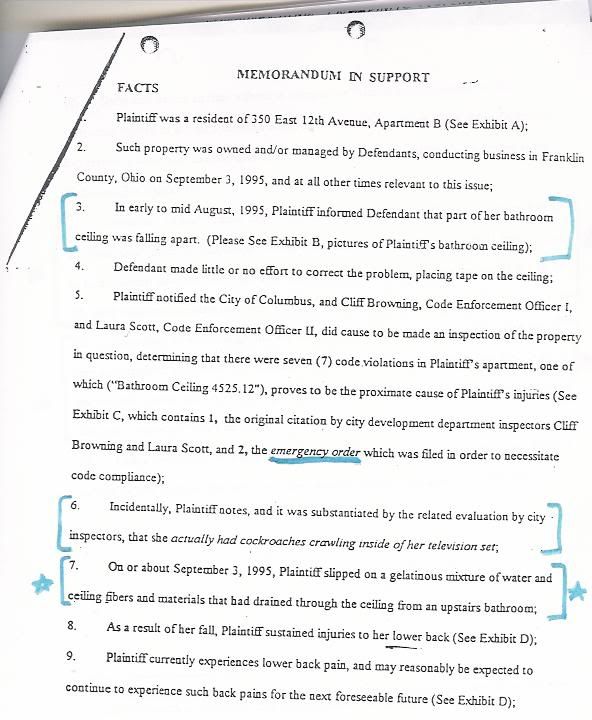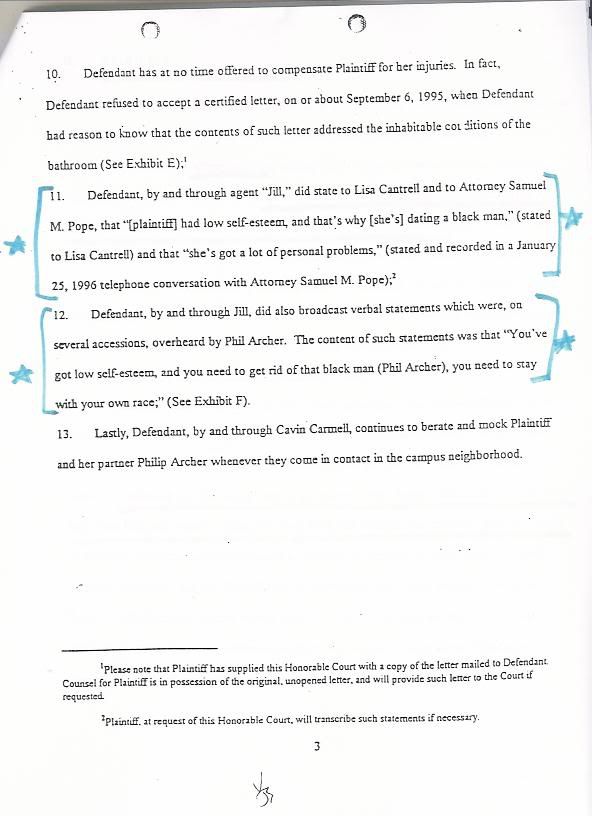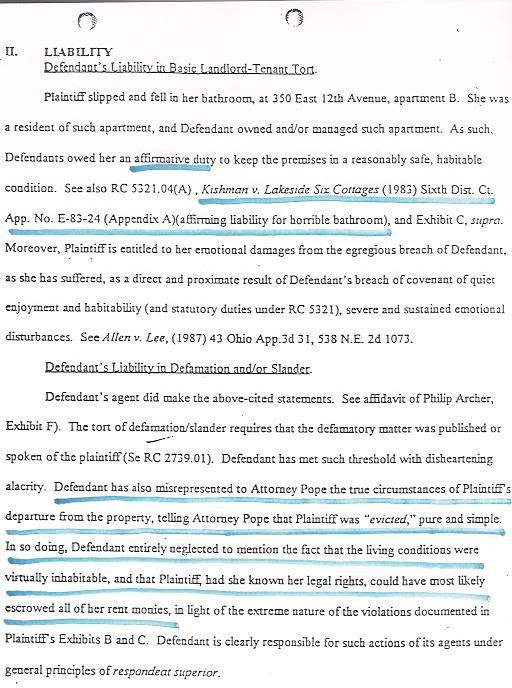 Well thanks to
Slick Willie Albrecht
I have now had to refocus on Columbus, Ohio. Here are the scans
1
,
2
,
3
that correspond to documents
4
and
5
from
post below
involving the slumlord and the attorney with the biggest name in Columbus ("Schottenstein"
see para. 2
) who filed the grievance against Attorney Pope and me for taping his property manager. And here is the
goddamn text
from Columbus Bar Association fellow Charles Kurtz, Esq. noting that surreptitious phone taping was
not
per se
unethical. So if it's not
per se
unethical, wouldn't it be appropriate for a slumlord whose employees:
1.
routinely issue
racial slurs
(i.e. "black son of a bitch" and "she's dating a black man because she's got low self-esteem");
2.
have decrepit properties subject to
emergency order
, and;
3.
who refuse to receive Certified Mail from the undersigned nigger lawyer about the situation? (see Memorandum
para. 10
). And where was the damned NAACP for all of this?
NAACP: pretty vacant
Blawg Yahtzee:
Columbus Bar Association President
Bruce Campbell
says "We have no idea what article you're talking about," even though
we have him on video
watching me read it into the record in my discplinary hearing.
Suggested viewing:
"American Lawyer #1" and "Live Revolution" at
KingCast.net
KingCast.net
and
Justiceforkids.net
: Exposing the truth about Columbus and the Law.