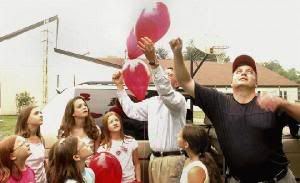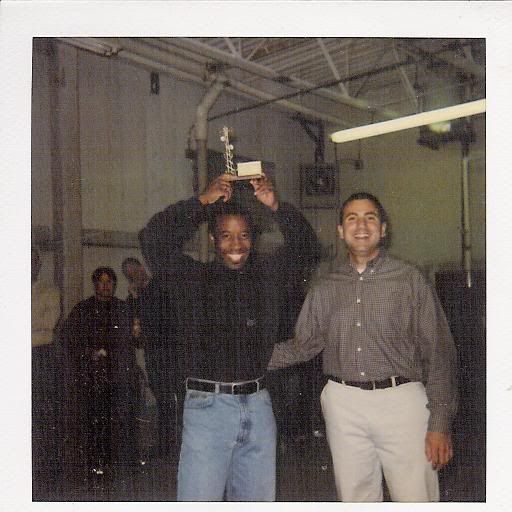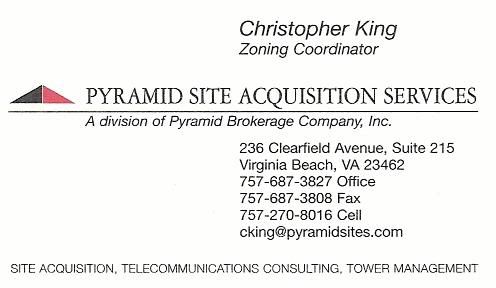 Not In
My
Back Yard with that 125' monopole wireless communications tower, you
don't
.
Well, fact of the matter is, I
did
. Never once late on a zoning application from Va. Beach all the way up to Richmond. Did many a balloon test; drove up to them in the (sometimes) trusty
BMW 2002tii
. Never once denied. Made good friends with municipalities all over the place (see comments section for explanation of "stealth" towers). Made certain that single (white) mothers got the towers on their property whenever possible, BTW to help with finances. That's the same sort of spirit that led me to write this
email
to American Tower in 2000 while I worked for
Pyramid
, actually -- as noted over at
KingCast
video "American Lawyer #2." I'm good at erecting towers; that's why I was a good
corporate shill
for the bastards at American Tower Corp.
But since I busted on American Tower and got them hit with a $300K overtime
judgement
you but I'm blackballed in that and many other industries. Now I can show you that all that noise they teach you in Law School about Truth, Justice and the American Way is just that:
Noise
.
Chief Dunn
and
Gloria Timmons
: Despite what both of you agree on, and you both consider me a "grandstander" (actually a word supplied by
liarhead
Attorney Charlie Bauer at Gloria's Deposition
as noted
on 13 Nov. 2005) those accomplishments are
hardly
figments of my imagination. The both of you are a blight on the landscape of Civil Rights; like a washed-up walrus on the beach, you're blocking my sun.
Blawg Yahtzee:
The 5 years of my life that Marty is
looking for
.