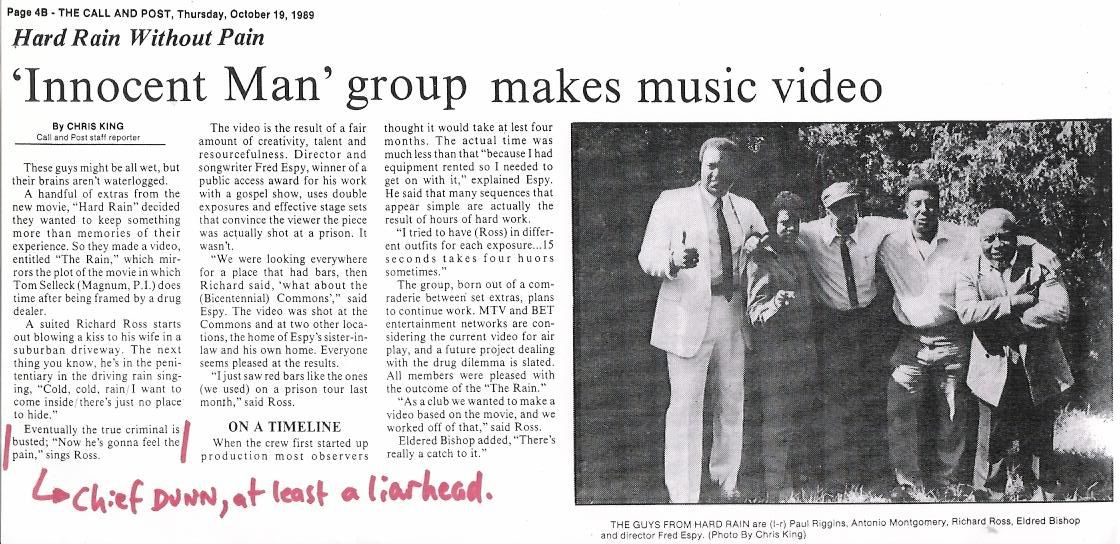 The
Hard Rain
extras who made a video based on Tom Selleck's
Innocent Man
were some chill guys. Of course the funny part is that Innocent Man is about
bad cops
sending up a wrongfully-accused man. Of course the
funnier
part of all this that I didn't mention in the
story
, is that I actually
became part of their crew
we got along so well -- I'm in one of their videos :)
Also, a story on 1A I wrote about asshole extraordinaire
Ken Blackwell
(more on this later) and then a special story on page 4B that week:
NAACP files suit against Niagara Falls
65 F.3d 1002 (2nd Cir. 1995). Honest. Funny, I thought they didn't sue, according to Nashua NAACP Chapter
"leaders."
My life has been a trip, that's for certain. Wait until you find out who's behind my movie development. We will splash
Sundance
, and
James O'Brien's
book will rock that much harder.
Blawg Yahtzee:
1998
.