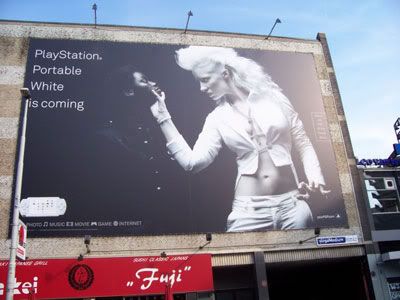 Yeah, this particular
image
I must say fails the
"smell test."
Anyone who reads this blawg knows one of my brother-in-laws (and webhost) is Caucasian, as are most of my best friends who
support me
in the ridiculous,
disintegrating
Jaffrey Chief Dunn/NAACP "Extortion" case against me. Read projected Court syllabus
here
. So I'm not pulling the race card in saying that this particular billboard is racially insensitive, at best. And I would say the same thing if it were reversed.
But read this interesting
counterpoint
at Marc Rust blog, from Indiana, where I lived and worked as a reporter for a while.
KingCast.net
and
Justiceforkids.net
: Calling it as we see it, in multimedia.