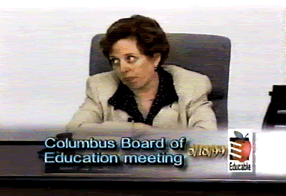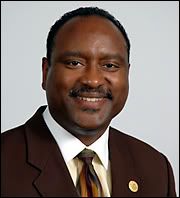 Dig this
21 July post
questioning the ethics of former School Board Attorney Giselle Johnson with respect to how they are backpeddling on the Due Process hearing with Ms. Perkins and her son. And our "Then and Now" movie short is almost ready for folks like
Mary Jo Kilroy
and her successors!
Now here is an
most interesting
email from JFK to Columbus School Board requesting more information about payroll and attorneys that they must provide -- sooner or later......
---------
July 26, 2006 - 2:04 p.m.
Superintendent Gene Harris
Columbus Public Schools
270 E. State Street
Columbus, Ohio 43215
cc: Columbus Board of Education Members
Dear Superintendent Harris:
We are still requesting to review and/or copy the public records of the attorneys paid with taxpayer's dollars under the Ohio Public Records and Freedom of Information Act.
All signed contracts, any amendments to signed contracts, agreements, invoices, and request for payments and payments as well as compensations according to Board action applicable to administrative positions made to the attorneys named below from the 2002 fiscal year to the present:
Linda Mosbacher
Robert St. Clair
Marcie Scholl
Barbara Levy
Ron Alexander
Michael Latas
Kimberly S. Kondalski or Watkins, Bates & Carey Law Firm
Gentile & Cooper Law Firm
Giselle Johnson
Karin Rilley
Loren Braverman
In addition,
we are requesting the Board minutes and/or board information which indicates these monies allocated to the above attorneys were approved by the Columbus Board of Education.
We are requesting the board decision allowing Giselle Johnson and Karin Riley to end their signed contracts that took effect August 2004, but were not scheduled to end until July 31, 2006, especially since you are again requesting the Board contract with Giselle Johnson and allowing her to represent the Columbus Board of Education in matters that constitute serious and harmful conflicts of interest.
WE WANT TO REVIEW AND/OR COPY BOARD APPROVED AMENDMENTS TO GISELLE JOHNSON AND KARIN RILEY'S CONTRACTS.
Please have said documents ready for review and/or copy by Friday, July 28, 2006. We would like to have some time to review these documents before the Board meeting to be held August 1, 2006.
------
KingCast
and
Justiceforkids.net
can't wait to see w'happens next.....