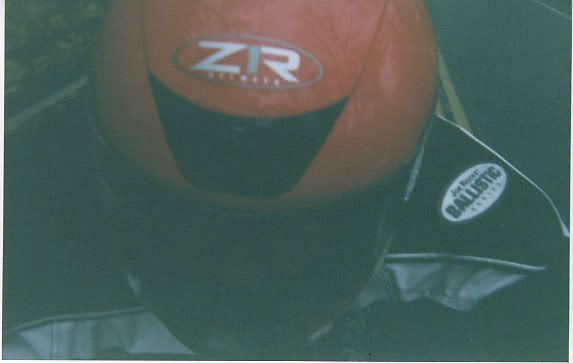 Laconia did not start off well this week, with
3 motorcyclists dying
on a dangerous Route 9 curve I was on just 5 days prior, on the way back from Jury selection. It was
a mess
.
Then Pittsburgh Steeler quarterback Ben Roethlisberger
tapped a Chrysler
last week, broke his face and went airborne off of his
Suzuki Hayabusa
. I lived in Pittsburgh for a while and actually
love that town
; cheered for Ben, the Bus and the rest of the boys at the Superbowl.
I'm not going to tell Ben to stop riding. I don't plan on it, even with no football contract or health insurance to my name at present. And I'm not going to tell him to wear a helmet; he could still die. Just ask the families of some of the folks headed to Laconia.
But as a 6 adult-bike owner and 2-time street crasher, each time wearing a helmet that was skuffed slighly once I will tell him this:
Get a license
, read
A Twist of the Wrist
, and take a course. I've ridden a Hayabusa and even though it is well-tamed, unless you've ridden all your life you cannot seriously expect to know anything about what to do with that kind of bike when you crack open the throttle. BTW you should
ease
open the throttle on that rig; it will do about 190 mph. And that's restricted by a computer chip.
Even though my bikes are mopeds (I love the
Yamaha Chappy
) next to a
Hayabusa
, I've always worn a helmet.... after I turned 24, 17 years ago. Ben is 24 now. Happy Birthday, Ben. Make your choices wisely.