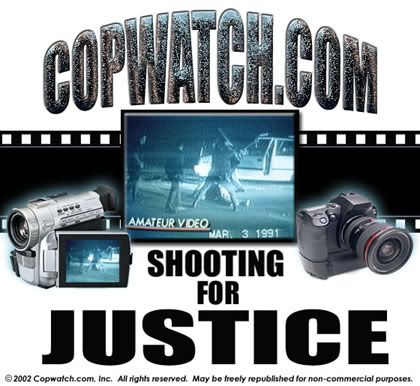 Stupid hater
"It's a process of acclimating [police] to our rights as guaranteed by the Constitution," notes a
Copwatch
founder. Watch the 6-minute
video
, and note that
KingCast.net
is extending that process of acclimatization to the Courthouse -- where NH Supreme Court Justice
Gary E. Hicks
, considered by many to be a progressive Jurist, denied our cameras in
"open"
/
court
.
Suggested viewing:
KingCast's
"A Day in Nashua," showing us get locked out of
another
Nashua, NH court, even though I did kick NAACP Nashua President Timmons' ass when she tried to get this blawg and my website shut down. The First Amendment-based JPEG'd decision is
right here
, but frankly the World public should have been allowed to watch that Civil Rights
"leader"
actually argue for a
restriction
of Civil Liberties on video. She is the new
Uncle-Tomist
face of the NAACP, calling white folks who run New Hampshire
"crackers"
when ain't nobody but us nigguh's lookin'-- then gettin' her knees dirty with a bent-up back for the massuh' when it
really counts
.