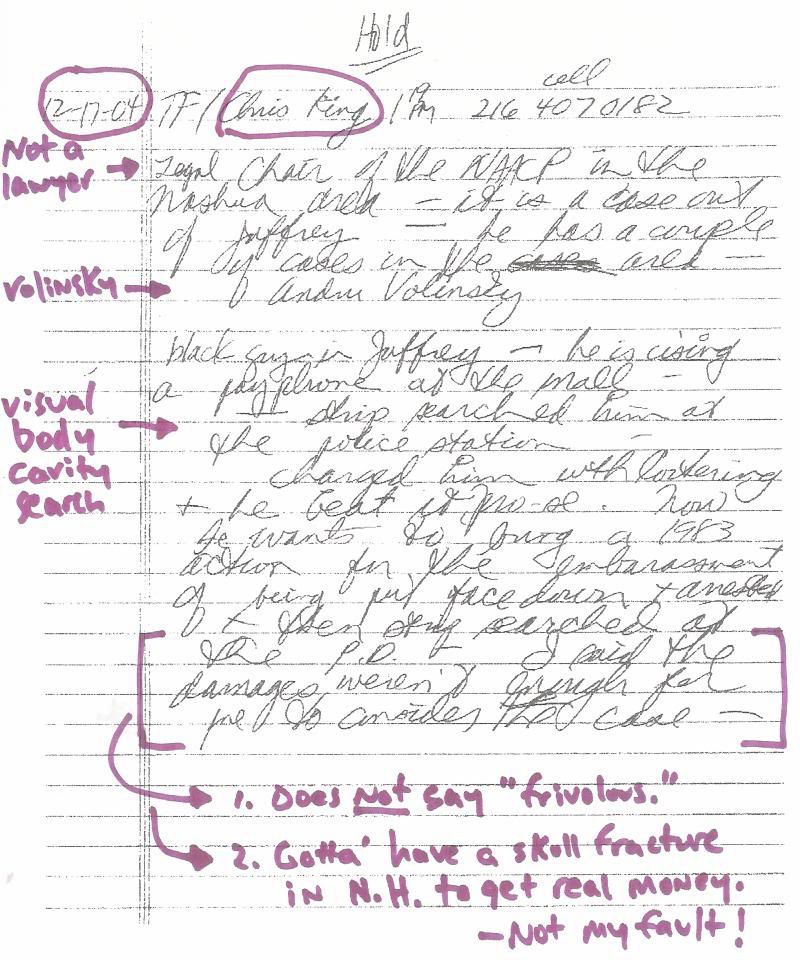 NAACP v. Button Footnote 9
shows in italics what the U.S. Supreme Court
overturned
: ". . . appellants and those associated with them may not be prohibited from acquainting persons with what they believe to be their legal rights and advising them to assert their rights by commencing or further prosecuting a suit against the Commonwealth of Virginia, any department, agency or political subdivision thereof, or any person acting as an officer or employee of such,
but in so advising persons to commence or further prosecute such suits the appellants, or those associated with them, shall not solicit legal business for their attorneys or any particular attorneys
..."
Read Attorney Vickery's
17 Dec. 2004 notes
from my discussion with her. The State cannot with a straight face claim it is concerned about my alleged criminality, dammit.
The whole case is
bullshit
.