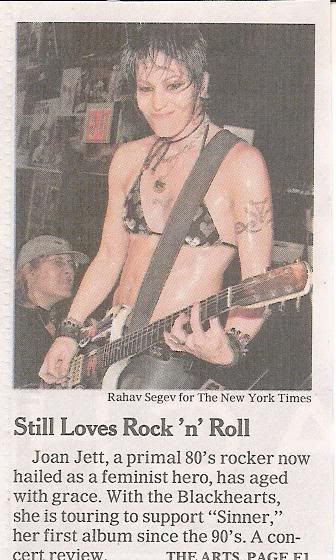 Joan Jett
sticks to her guns IMHO more so than another fave rocker of mine,
Liz Phair
. Joan is back and rockin' out. Good. Meanwhile, Scandal's
Patty Smyth
has made a lot of music and babies with that
McEnroe guy
, and all of that gets tied in with
Pat Benatar
of course, through
Nick Gilder
. Whew!
On a related note, I somehow (tied up with this Jaffrey, Chief Dunn
trial bullshit
) missed the passing of Police Founder
Stewart Copeland's
brother,
Ian Copeland
, who represented Ms. Jett back in the Day.