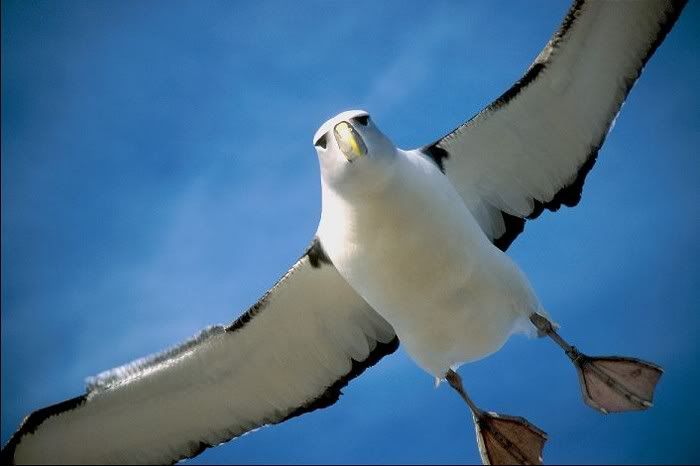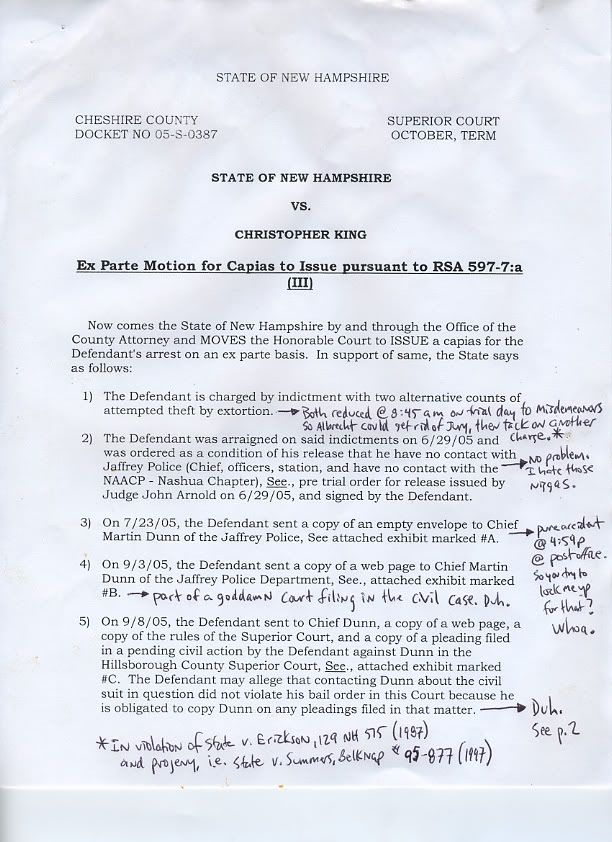 Good thing that Prosecutor Albrecht and I have identified our common enemy, Jaffrey
Chief Dunn
in
Albatross #1
, because
Back
in the
Day
, it appeared that Albrecht was hatin' on me or something; trying to have me arrested using a
document
by Ransmeier & Spellman
("best lawyers in America," right?)
Attorney
Charlie
/
Bauer
that wasn't even sent to my address and whatnot. Only bummer is, because of the stress on either that day or the
second attempt
Albrecht made to lock me up, I missed a shift in the
convertible
; shattered the transmission and so that car is toast. I worked hard for that little motherfucker, too. It's all right, Bill. I'll have me another nice place to live, and then another SAAB, or another
BMW 2002tii
or
535is
, or a vintage
Porsche 911
when the
book
is done, thanks to my haters... and my lovers, like this
conservative NH family
.
I've been there before, Bill -- and despite the best efforts of the Albatross I will be there again. So chuck this specious case (per
syllabus
) aside; I promise not to write any more letters that aren't signed by Attorneys
Crnilovic or Phillips
, and realize as I told you before:
Marty fucked you
.
KingCast.net
,
Justiceforkids.net
: Ordinary folks helping ordinary folks.
PS:
In the
second attempt
, Albrecht received the "factual basis" (walking past Dunn at a hearing in Nashua and my photographer
shot his ass
carrying a spy file on me) for the capias on
22 December 2005
and filed it on
16 March 2006
, 3 months
later
, right before another hearing to intimidate me, I might add. I mean, so much for exigent circumstances, right? Plus, we had even been in court on 25 January, 2006 and
no mention
of this issue was even raised so WTF? Judge Arnold properly dismissed that dumb shit right out-of-hand, and appeared decidedly annoyed at the waste of taxpayer dollars involved: