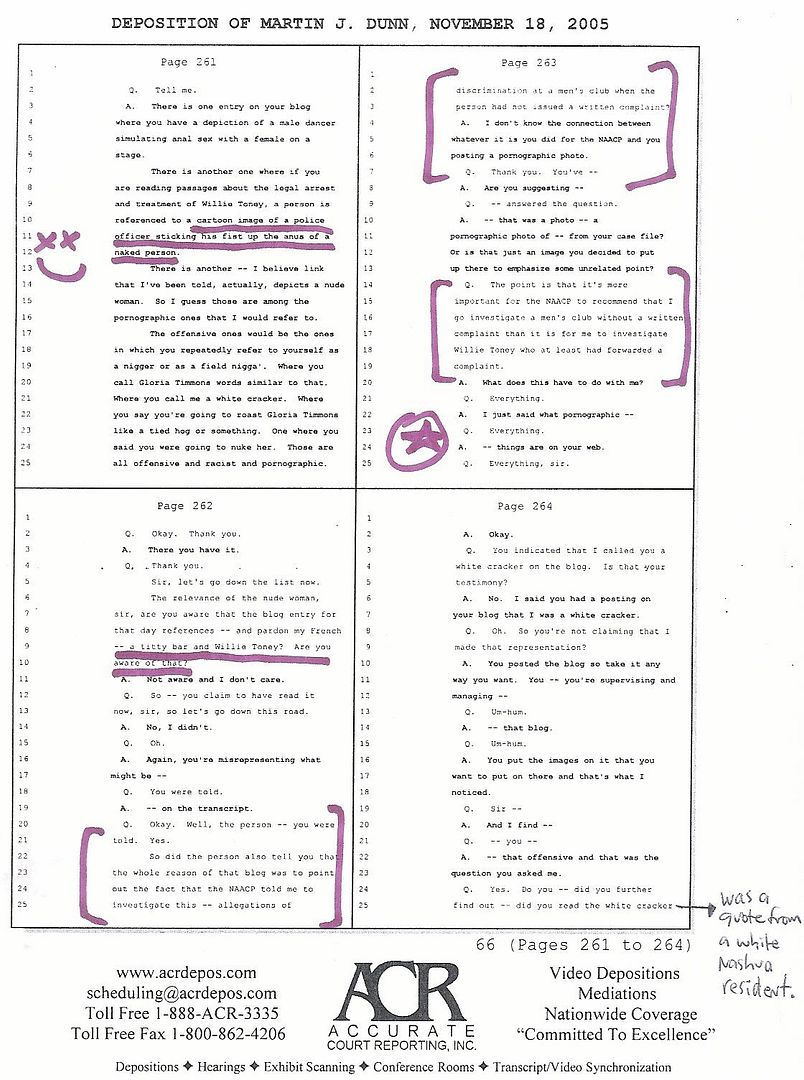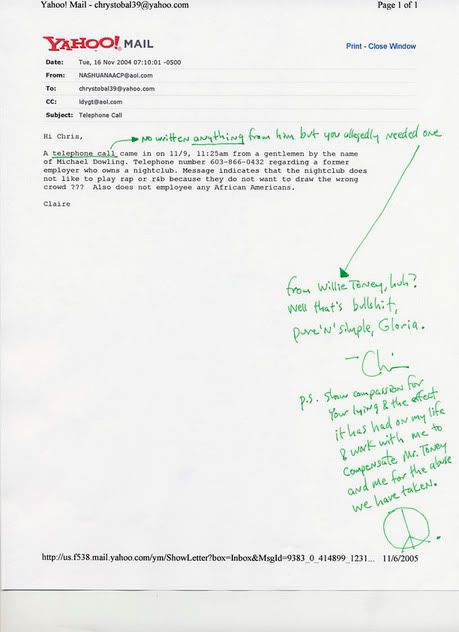 Patti LaBelle
You bet
. Here's the
goddamn email
that proves it. Meanwhile, they
lie under Oath
to avoid dealing with Willie Toney's complaint about
police abuse
, after he drove an hour to file it, meeting with Nashua NAACP President Timmons. The original tape of that interview, BTW still has not been provided by the State, and trial is tomorrow.
Blawg Yahtzee:
1.
Hangin' with some friends and Jamiroquai at
Underbar
;
2.
New TV Shows; same
police state
.
KingCast.net
: 21st Century Civil Rights.