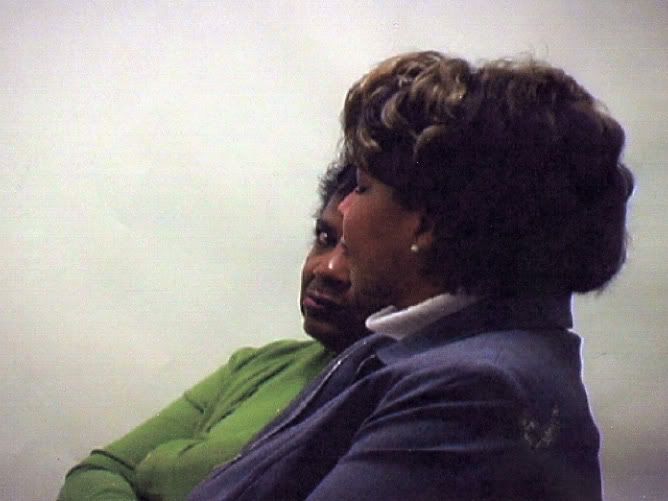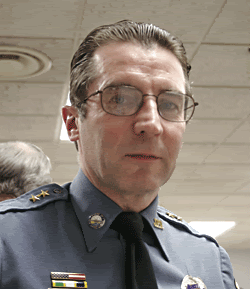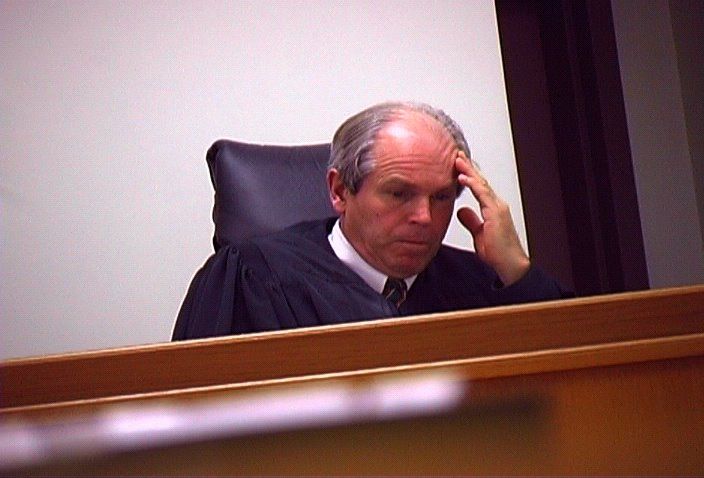 An open letter to Judge Arnold:
Twilight Zone
You continued this case for three (3) primary reasons in the telephonic hearing that you requested we not record, which was perhaps an hour long and will cost hundreds, if not thousands of dollars to produce:
1.
The State had witness lodging and travel issues;
2.
I had not provided Devon Sawyer, J.D.'s phone number to the State;
3.
I allegedly made incriminating statements when I conducted a Deposition of Chief Dunn on 18 Nov. 2005.
As a
Rhetoric
minor, I will address these in
seriatim
as I prepare the syllogism for the World to consider:
1.
I don't care; not my problem. Whatsoever. Prosecutor Albrecht, who repeatedly ignored my attempts to clarify this case before the Grand Jury, is a
grown man, dawg
. The taxpayers (
wrongfully
) entrusted him to handle his business without wasting their money.
2.
I provided the number nearly two (2) months ago and as of 25 May 2006 the State
still had not
telephoned Mr. Sawyer -- who provided me police abuse
victim
Willie Toney's phone number on a matchbook as file manager at Worcester, Mass'
Eden & Rafferty
. This is contrary to the statements issued in the major media by
Chief Dunn
that Mr. Toney had not sought to file a complaint and that I somehow cajoled him into so doing.
3.
The
syllogism
. You wrote, as noted in this
23 May 2006
post containing Prosecutor Albrecht's specious motion not to provide a copy of the Depo. to the State after obtaining and reviewing it:
"...[T]he Court finds that the State's argument that Chief Dunn's Deposition is important to the State's case in light of recent disclosures that [Mr. King] made potentially incriminating statements during the course of the civil deposition compelling. The State shall obtain a transcript of Chief Dunn's deposition at its own expense within 30 days or request an extension for good cause."
Given that foundation, then:
i.
The State -- obviously based on representations by Chief Dunn -- believed that I made incriminating statements at his Deposition.
ii.
The State is required to produce a copy of any statements issued by me that it intends to use against me at trial, as well as any excuplatory evidence, per
Rule 98
.
iii.
Therefore
the Deposition does
not
contain any incriminating statements and the
entire Deposition is exculpatory
because it shows Chief Dunn to be a goddamn liar -- which I have said
all along
. Here he is: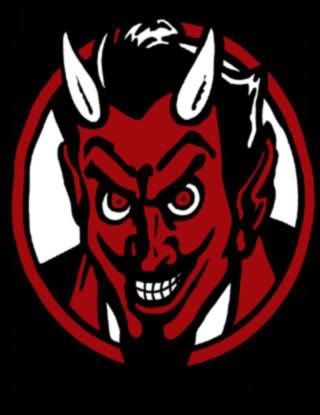 Let's not forget in this
18 November 2005
(day of his Depo.) post I note that he said I constructed the
Demand
/
Letter
without any research when you can clearly see I read
all
the relevant police reports, spoke with Mr. Toney and contacted the Court before putting pen to paper, finger to keyboard. He had no reason in
his
/
response
-- broadcast to all matter of
NAACP brass
-- to claim I was "obviously a disturbed individual with fantasies about my accomplishments." Who the hell is
he
to say that? A white man bestowed with a badge and white-skin privilege? What a f*cking hater. Even his white subjects want him
out of office
.
And let's not forget Chief Dunn's
logorrhea lies
to police taser victim Charlie Duffy, who did not before this blawg know me from Adam, but who is going to be present at trial as rebuttal witness to verify receipt of this email from Chief Dunn where he lies to Mr. Duffy about me being escorted by police from American Tower Corp. after respectfully demanding overtime pay, a request affirmed by the goddamn U.S. Department of Labor -- and you can hear DOL managing attorney Corey Surett, Esq. leave me a message in this
24 Nov. 2005
post regarding another overtime case I settled while working for
Ana Crnilovic-Phillips, Esq
. She was ironically at the time of my alleged offense the daughter-in-law of a Jaffrey Police Chief who in contrast to Chief Dunn, had never brought
shame to the town
, nor did other men in blue call him a
"slime-bag."
I respectfully think you were
wrong
not to allow my attorneys -- including former Hillsborough County lead prosecutor David Horan -- to review Chief Dunn's suspension file considering that Jaffrey Town Attorney
Debra Ford
claimed, without lawsuit or retraction mind you, that Dunn was punished for keeping improper files on town employees and citizens --
exactly
what I accused him of doing to me.
Pardon my language, Your Honor, but being a Man of Reason, I think you can understand, particularly in light of the fact that the Deposition contains misstatements by Chief Dunn about my career in general and in specific at
American Tower Corp
. Attorney Crnilovic-Phillips and I were fired for complaining about crooked corporate abuses, including overtime pay and outright
violation
of Texas Property code
91.005
. Currently, this company is responding to a Department of Justice
securities fraud subpoena
. Moreover, Blogger lawyers determined tricked them into excising pertinent posts critical to my defense from this blawg, thereby
reinstating
them.
At
KingCast.net
, watch the American Tower pattern of abuse in
American Lawyer II and III
, including obtaining an unlawful restraining order against me immediately after I wrote an extremely well-stated, non-violent
letter
to Chairman Dodge about morale at the company
vis a vis
my stock purchase.
Some of my detractors -- Always in the first instance government officials who didn't like my shift from Ohio Assistant Attorney General to Civil Rights lawyer --most notably Judge Sheward in Ohio (in video I have preserved) have claimed I am
"the worst lawyer in the world."
I respectfully dissent and await your decision on the merits of my argument in our
Final Pretrial Conference 1 June, 2006
-- because while I don't ask Judge Sheward or you to like me, I
do
respectfully ask you to mete out Justice in anything other than Draconian measure.
With this Deposition issue
I creeped inside the baseline after slicing away -- a knick here, a cut there -- at the State's "case" to nail a backhand winner down the line; out of reach. At the bottom of the page there is an
instructive video
.
The World will be a much better place -- especially for
school children
(second paragraph), once
KingCast.net
is able to operate without this albatross wrested upon its neck so that we may address ongoing
abuse in schools
, which is what we are about to do in ways heretofore unseen in the history of this country. Did you know I had a non-profit group designed to address at-risk youth with NH Association of Guidance Directors President Mike Dolphin as Board member?
Sure did
, but this bullshit case forced my
resignation
.
KingCast.net
: 21st Century Civil Rights.
Blawg yahtzee:
Doomsday for Dunn
: Deposition transcript due.