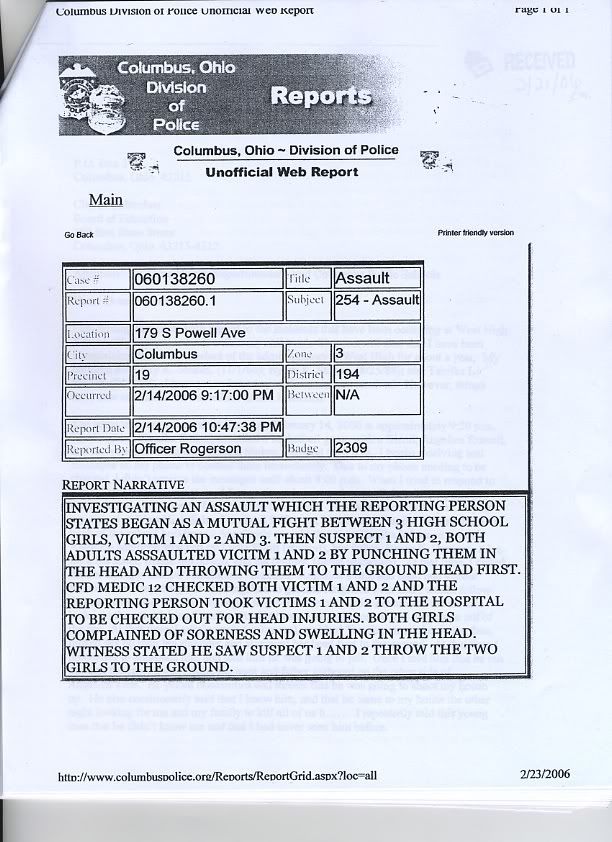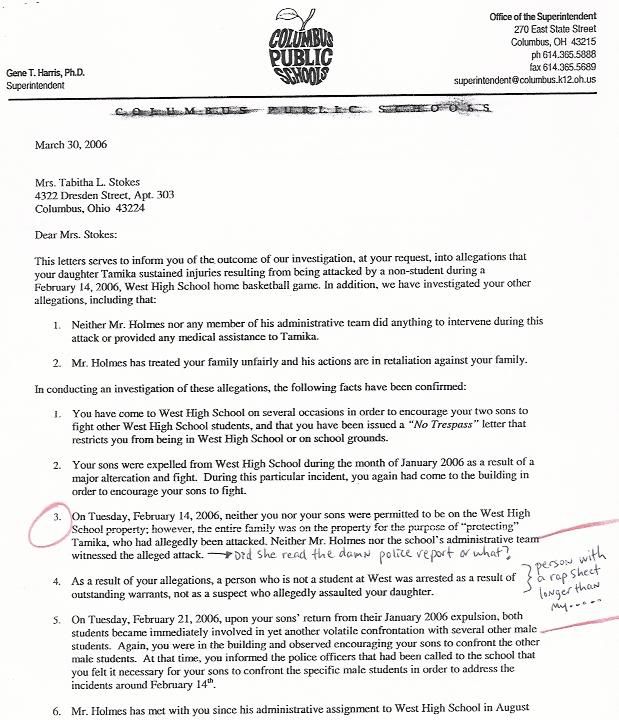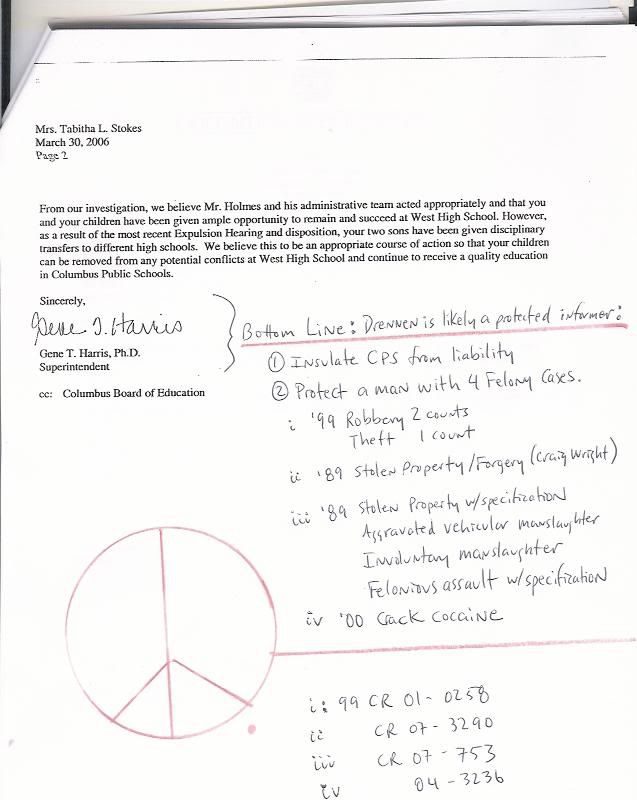 Dirty pool
You know, I ain't even gonna' say nothin'. Well, okay, I will: Some folks told me I wasted my law degree. Pshaw. She did, however, waste her damn PhD, protecting the CPS empire like a
hegemonic
/
warlord
, protecting a multiple felon and screwing school children in the bum-bum. Now Gene you and Nashua NAACP "leader"
Gloria Timmons
take those pens and write down whatever the massuh' tells you. Go ahead, step'n'fetchit, ladies. Some folks wonder why I be datin' white girls -- well some of you
sistuh's
ain't showing me
shit
.
Damn, that was
so
wrong. But it's funny though.
Naw he dinn't
Oh, and book, litch: When that jerk Boyd hung up on Ms. Stokes, he said to her when she complained about your letter being full of lies and a personal attack on her,
"this isn't about you -- this is about your daughter."
Got that on tape. But your letter contains all kinds of material that is at once arguably untrue and definitely irrelevant to her daughter being body slammed by a known felon. I don't give a shit whether her sons shot the Pope, honestly. The only issue for you to address -- as jerk Boyd indicated -- is the fact that scores of witnesses saw a young girl get body slammed, as noted in the
goddamn police report
.
When I sued my erstwhile drinking buddy
Mary Jo Kilroy, Esq.
because she truncated my 3 minutes of public participation while I was addressing the Board about Mr. Hurt's son's
broken nose
, I knew the case would get thrown out even though she clearly violated my First Amendment Rights. I guess I knew back then that one day the Internet would fix all of that. And I didn't give a rat's ass that her husband, Bob Handleman, Esq. worked cases with my former boss and friend Terry Gilbert, Esq. -- who sure had a few
choice things
to say about the First Amendment and me
vis a vis
KingCast
at its inception. As I told Mary Jo back in the Day:
"Your job is to sit in that chair and take it."
And if you did your job, you wouldn't have to "take it." Let me ask you, is James Drennen a protected government informant? Is that why you and the prosecutors --including my former fiancee's friend and another erstwhile drinking buddy Bill Hedrick, Esq. -- are coddling him? All I give a shit about are those school chilluns', baby. In the words of
jerk Boyd
"Didn't I tell you that?"Blawg Yahtzee:
CPS abuses children
#1
,
#2
,
#3
,
#4
.
KingCast.net
: 21st Century Civil Rights.