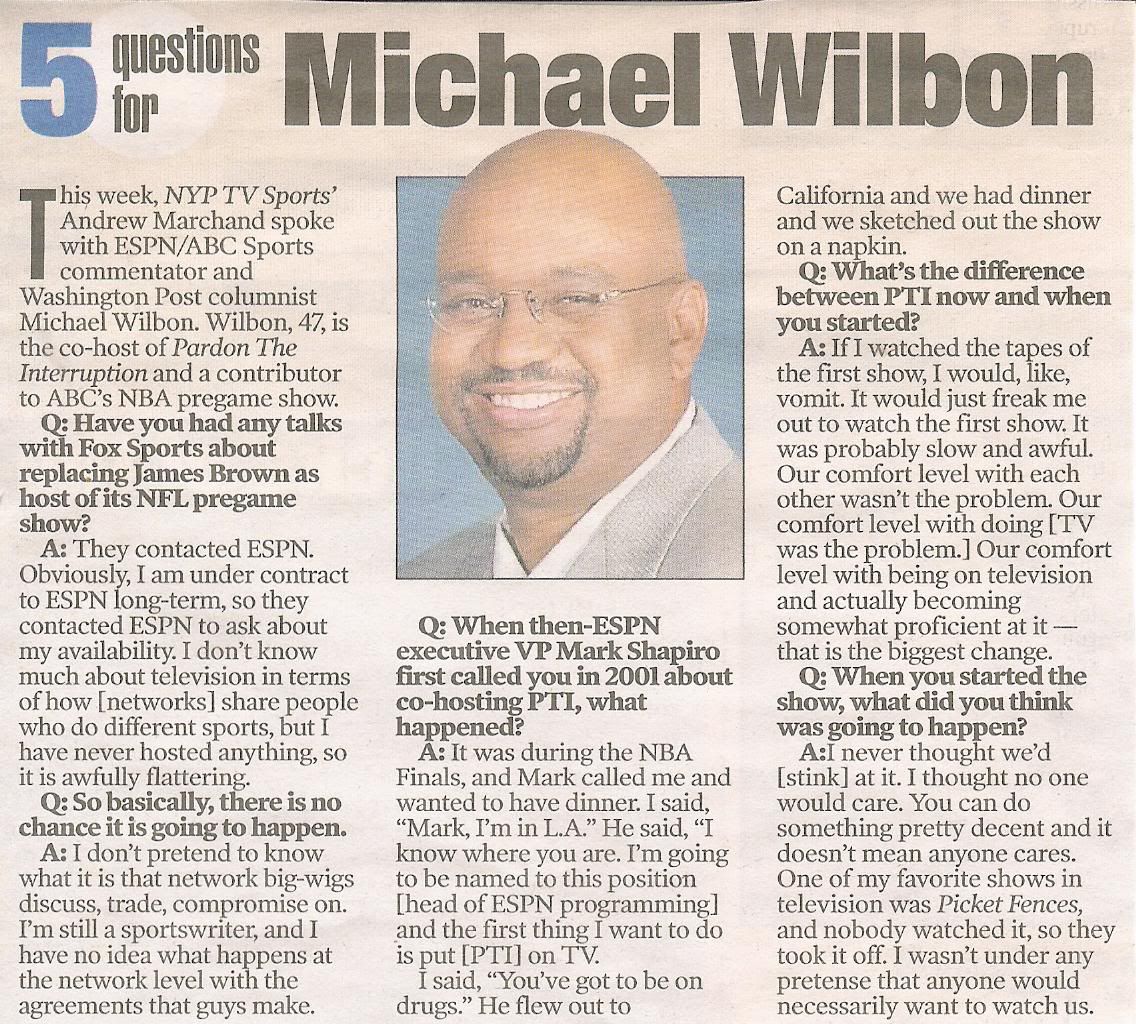 It's always amusing to run into virtual Cousin Mike when I'm
out and about
. Today I picked up a copy of the
Post
and there he is
again
. He is a radiant sportscaster and that boy been knowin' his sports like nobody's business since he had a paper route with his brother like 35 years ago. I been knowin' the law like nobody's business, too -- at least well enough to
whup
Bush toady Peter Kirsanow -- but the difference being nobody's going to try to
lock you up
for shooting your mouth off about sports. Mike and I do agree on
NBA dress codes
.
Wilbon's mother Auntie 'C' is radiant at 80, our Aunt 'T' is radiant at 70 and my mother 'B' is
radiant
at 67. The surviving sisters and mothers of a wonderful family. Auntie 'C' pops in at
KingCast
B/W style twice in "American Lawyer Part 1." She got me started talking to kids on the South Side of Chicago as a
motivational speaker
in her classroom back when I was in 8th grade. Blessings for those who have moved to another World, and thank you three for staying with us in this one.
PTI:
A new frontier for sports and entertainment.
KingCast.net
: A new frontier for 21st Century Civil Rights.