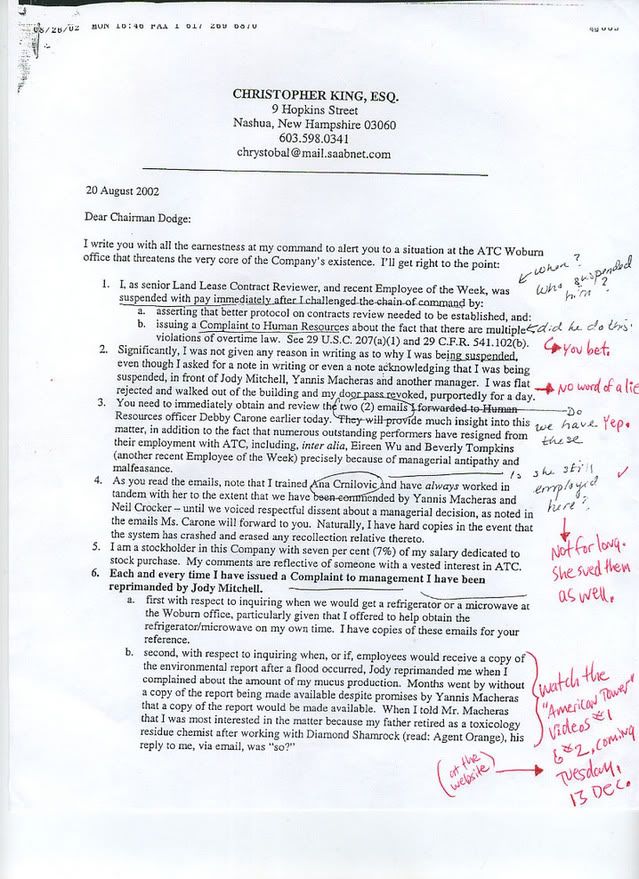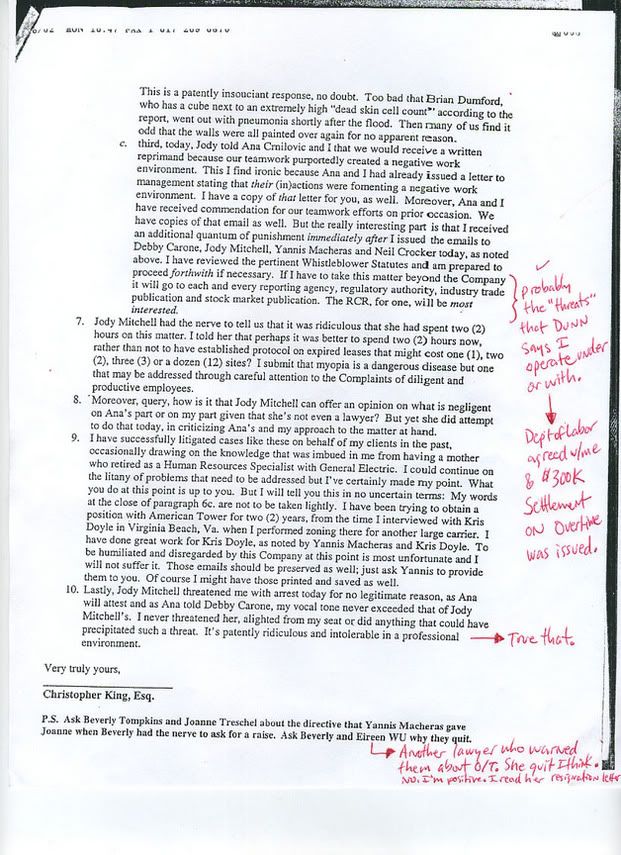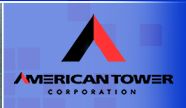 Facts? I've
got
facts, baby. And as you read those facts you better recognize that "Ana Crnilovic-Phillips," who co-signed a letter to ATC management with me, and sued
American Tower
, is the former daughter-in-law of a (
non-disgraced
) Jaffrey Police Chief
before
Chief Dunn. Call the case,
Your Honor
, we're ready. We've
been
ready, but Chief Dunn's recent
faux pas
(the
logorrhea moment
), directly bringing American Tower and Attorney Phillips into it by discussing events that Attorney Phillips
directly witnessed
-- i.e. my general demeanor and professionalism, and the fact that there were no police escorts whatsoever -- just sets it all up all the better. He should have quit while he was behind. And if the Court instructs me
not
to talk about it at trial, I'm likely going to talk about it and see if he arrests me for it. That's called
Civil
/
Disobedience
. Meanwhile, it looks like I'll be a guest speaker in a couple of different college classrooms next week to discuss emerging technologies and workplace racial relations. Sounds like my career is finally taking hold again after the American Tower and HELP Organization
debacles
. And the NAACP will cheer me on because they
"love and support"
me.