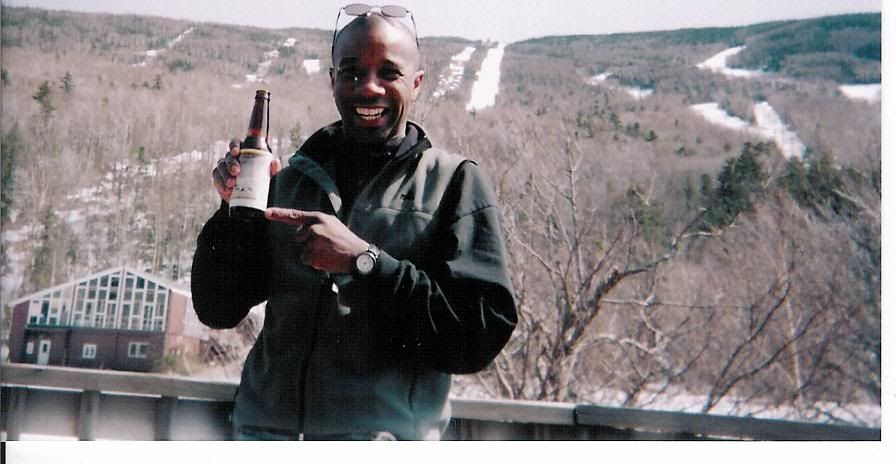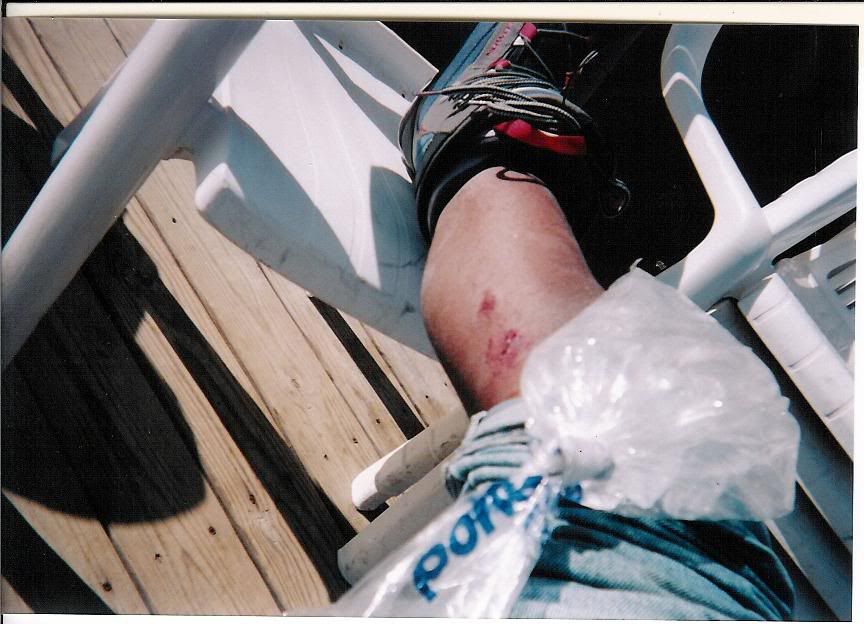 Mais oui
chez
Wildcat
I'm drinking a
Tuckerman
in proper respect for the
area
. A (then) 38-year-old black poster boy for the State of New Hampshire. Go figure. You haters eat your hearts out. Oh, I love the
common folk
and the rugged individualism of New Hampshire, and most of them love me right back. It's the
NAACP
and some of the
government
that troubles me. Wildcat 38th birthday, 2003. On your birthday you can ski for free, but the trees in the trails still don't move. Well, not
much
anyway. Boy was I piste-off! The
clutch
in the
528i
was quite a bear for a while with that
MCL tear
and whatnot. I was working for these document-tampering, notary seal-abusing
scumbags
at the time, who subsequently got sued by me and a whole host of former employees. I know 'cos some of their lawyers called me. Tee hee. Hee.
Kelly Ayotte
: It seems when white folk do something wrong the Attorney General turns blind eye, but you guys will make up some sh*t with witnesses who
don't even appear
to railroad a nigga' and use the
sellout, email-tossing NAACP
to do it. And of course you guys are buddy-buddy with Chief Dunn, appearing as
keynote speaker
for him and improperly dismissing my complaints against him even (as well as that
Wire Fraud
real estate complaint note above I filed for forging my signature and abusing my notary seal) as I catch you in your own
lies
. And that is
precisely
what I will say at trial,
with documents
, so get ready. And I used to
be
an
Assistant Attorney General
, so I know your tricks.
"That's not funny Mr. King, ten demerits and a stint in the Gulag for you!"