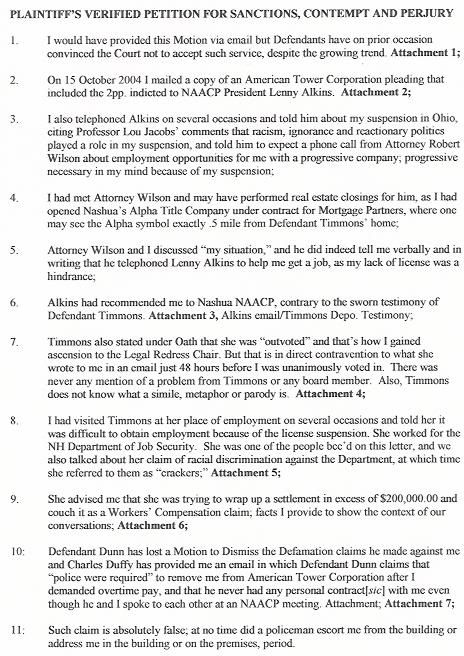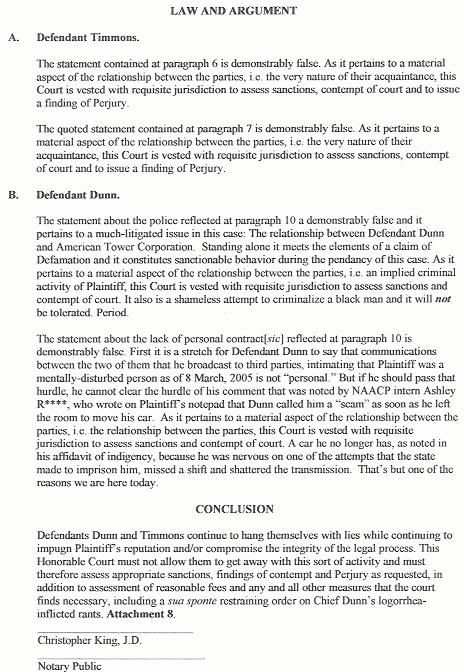 Yeah, Bugs (dig this
site
) is from
this
post-
Halloween
Deposition entry, one of my faves. I think the Juries will like its content, too.
Timmons
will not. She didn't like NAACP Veteran's Chair Cleaven Ferguson's
Affidavit
either; tried to make him sign something else. He didn't. That's called witness tampering. Bugs also is dropping off some treats seen at pages
one
and
two
, which will contain some case law by Tuesday's 9:00 a.m. hearing in Nashua, NH, Superior Court 30 Spring Street 03060 if the common sense reflected in them isn't good enough. The typo in para. 2 shows the effect of the State's vituperative largesse. Jesus
wept
but you can call me
Abednego
.