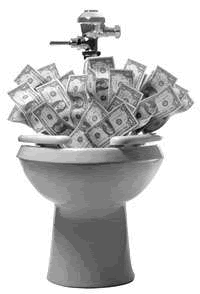 Judge Arnold, whom I
begged
to call the case, has scheduled it for 24 May-Final Pretrial and 5 June Trial. But more importantly, he has ORDERED the State to produce a copy of Chief Dunn's $1,800.00 Civil
Defamation
Deposition I took on 18 Nov. 2005, which means y'all get to see it right here; that's
The /Law
. I wanted to buy it but I'm
indigent
right now because of this nonsense. I'll even post the parts that purportedly work in their favor. But wait until you see the parts that clearly
don't:
Chief Dunn and Charlie Bauer laughing at me getting my
ass reamed
in prison, Chief Dunn talking about getting me mental help, which is what got him
in
/
trouble
in the first place, the reaction to me seeing the secret
spy file
, held in violation of
Rule 98
, Chief Dunn calling this blawg
"despicable"
-- when they copped the indictment
2 days
after I
told them
and
the National NAACP
jungle-bunnies
about it, Chief Dunn refusing to say whether or not there was a confidential informant on Willie Toney, etc. I didn't ask for the
identity
of such a person, only whether or not there was one. Because, again, if Dunn had told me so when I opened discussion on the matter we wouldn't be here today, wasting
taxpayer
/
money
. I would've withdrawn the Demand Letter.
I can't wait to get that transcript from these haters. Bauer doesn't like it; watch "Lawyerman"
video
where I open my mail from him at Ana Crnilovic-Phillips (daughter-in-law of former Jaffrey Police Chief's) front steps.
Let's get it on
.