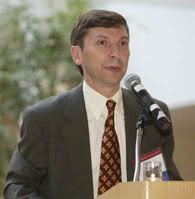 Just my opinion about a public figure who is a partner at Worcester Mass' firm of
Mirick, O'Connell
.
Fact:
I
know
he was in my blawg.
Fact:
I know he has
disobeyed
Court Orders from a Black Man,
Hon. Reginald C. Lindsay
, regarding production of
sexually-tinged
and other emails that bolstered my position relative to events at American Tower Corporation, whom I deem to be the
"real extortionists."
Fact:
I know he did it despite the four emails I sent to him, two of which I consulted with tenured Law Professor
Louis A. Jacobs, Esq
. in preparing, to avoid
spoliation
, for which most lawyers get punished.
I believe
he and/or his side-kick Michael D. Badger went to Blogger to
trick them
into removing crucial blawg entries that they later restored after I sent them
crucial emails
that he and Attorney Badger ignored and/or assented to over the course of the past several months.
-----
And here's the
proof
that Boston NAACP President Lenny Alkins supported all of this --
also
destroying my emails -- straight from the
ignorant, inarticulate
mouth of Nashua NAACP President
Gloria Timmons
in her Dope-a-sition they tried to keep off line so I couldn't expose their dirty laundry.
-----
What are you going to do now, Dick? Go tell Ohio to quadruple-double-secret suspend my license until
after I die?
You go to hell you Dick, you. But not before I see you at Judge Lindsay's Chambers, you deceitful, lying creep. And an independent contractor I know -- with a police background no less -- and who can't stand you, Jaffrey, or American Tower, has got you on
video
, looking like the sinister creep you really are. He kept it because given his background he
knew
one day it would come out that American Tower had
told lies
to Chief Dunn. Quick, whos lying your client or Chief Dunn?
Did you know that His Honor is from Birmingham? Maybe he'll like my
2006
Letter from a Birmingham Jail, or Virtual New Hampshire Prison -- that you and your client helped construct. Here's the
original
.
My turn to have a Good Time with you, you evidence-hiding "bastard," in the words of R.T. I'll send you $2.98 to git on down to the
True Value
and get yourself a (moral) compass.