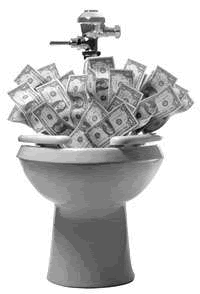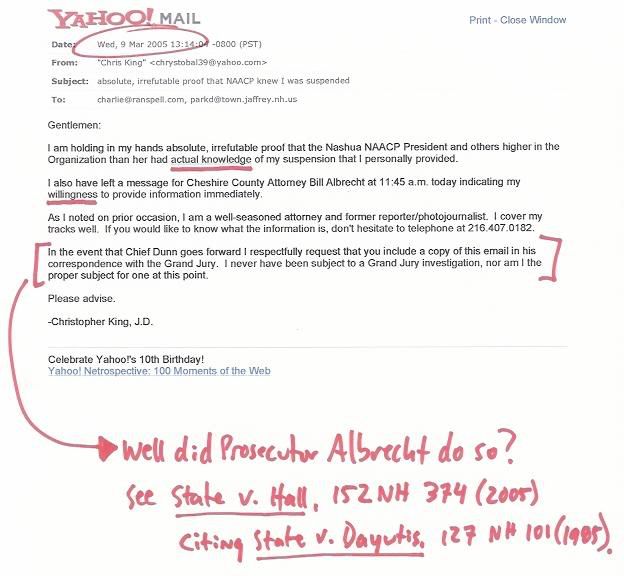 Dear Prosecutor Albrecht: May I come before the Grand Jury?
No
. Really? Still
No
. Okay, fine. Then if we follow
His Honor's
instructions to start negotiatiating a plan of closure, will you respond?
No
. Okay, fine. Well then if my attorneys are ready to start trial -- as you clearly said you were ready in Open Court and my film maker has it recorded -- we can start then, during the week of my 41st birthday, right?
No
. Did you put a lot of thought or preparation into this case before you personally obtained the Indictment against me?
No
.
PS:
I'm glad I'm old enough to know the
Kraftwerk
in the new
Coldplay
single. And I like it. I was
ahead
of that curve, as usual. Also, FWIW, Prince is back, with a
vengeance
. Pop wars... Prince vs. Michael
who
?
PPS:
King's Letter from a Birmingham Jail (or New Hampshire Virtual Prison) is coming next.