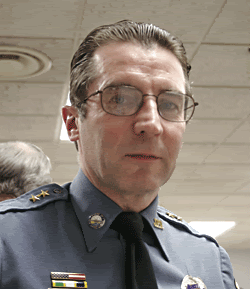 He sure
was
! Because he keeps trying to raise the ante even though he knows they don't want his ass around anymore.
"He won't let go,"
Town selectman Sterling went on to say referring to Dunn's suspension in December.
"This whole thing stems from that. He still feels aggrieved and the only person he should be upset with is himself."
Hey, Marty:
$69K
is kinda' thin to raise a family on... as you know through your little background check on me, heck, I've made more as a single nigguh' so I know your pain. Hold out for every last dollar you can, so I can take it from you at trial you
logorrhea-afflicted liar
. I'll share it with
these folks
.