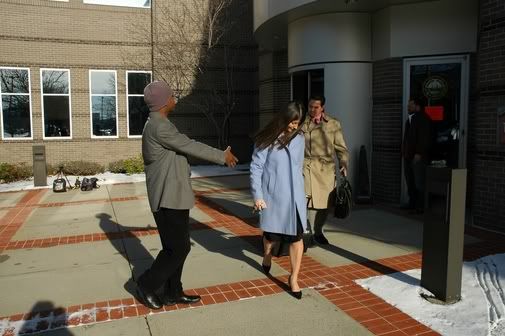 4 the haters

revenge
Attorneys Maria Proulx and Charlie Bauer both take note, along with the Union Leader, which wrote in an Op-ed piece The King and his blog,
"King says he's been contacted by Hollywood producer who wants to make a feature film about his life story. I don't know about you, but if that movie gets made, I'll definitely see it."
Meanwhile, I have an unverified report that Attorneys Proulx and Bauer have offered to defray some of the pre-production costs of formally launching KingCast this May, as they (and Nashua urban Apparel store SMASH, whom the NAACP ignored) will be featured extensively in it, and as the pair has been unjustly enriched by all of the free publicity surrounding KingCast -- as lawyers who win almost every possible evidentiary and substantive ruling despite the seemingly insurmountable fact that their clients have repeatedly lied about material aspects of this case, under Oath, even.

Perhaps I'll draft an action in unjust enrichment later today when I return from work. Note: Parody. Proulx and Bauer and their clients have not offered me a goddamn thing, but I will offer them the taste of celebrity occasioned by millions of little and a few big screens. That's what the First Amendment is all about. The name of the blawg is the name of the game, yo'. I thought you knew.