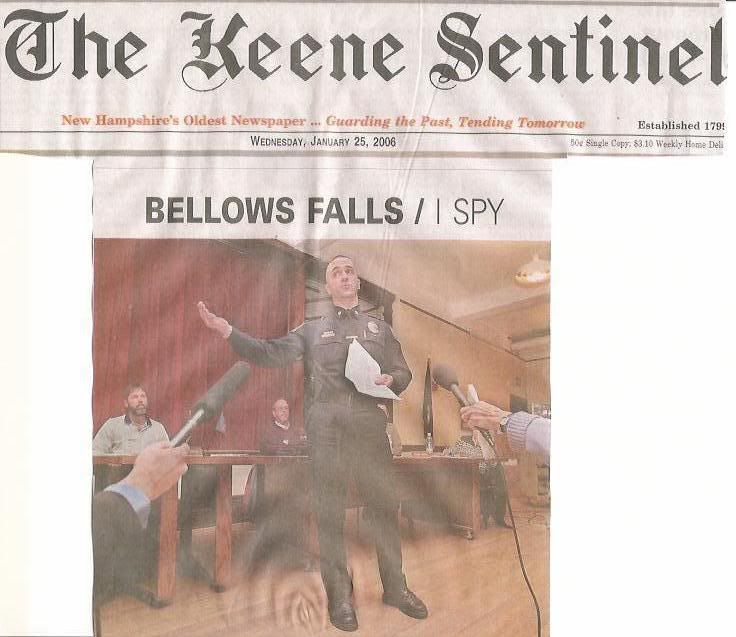 ....
busted
dice roll
Note: Click lower right to expand photos.
Incredibly -- or perhaps not -- I found this
Keene
/
Sentinel
Piece that a Jaffrey-area resident gave me after a court hearing. He was disgusted about Jaffrey Police Chief Dunn's
bullshit
extortion case against me for "threatening" to expose police abuse about Black male
Willie Toney
, who was found
not guilty
of loitering. "They've got a
police state
working up in there," said the Caucasian (
duh
/
right
) male.
Many questioned the need for the $98,000 16-camera grant (my people could have bid that out lower, I'm certain), with retired Army officer Roy D. Lidie exclaiming he was
"throughly disgusted"
by the idea and the fact that news titans like the
Washington Post
and Good Morning America compared the village to "Mayberry." What a
damn
/
coincidence
.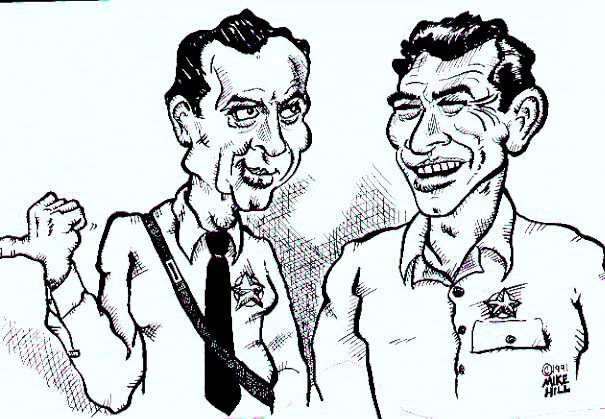 Note:
Google search reveals that the reeferendum got
smoked
.
PS:
Although we have a new website coming soon, you can still watch Willie and me walk & talk in the First Amendment
Movie Trailer
, and watch Cheshire County Prosecutor Albrecht try to shut down this blawg and website in "
Oreo
."
PPS:
Here's a comment from a soldier in
Iraq
, where our men and women are fighting and dying for oil... err, freedom.