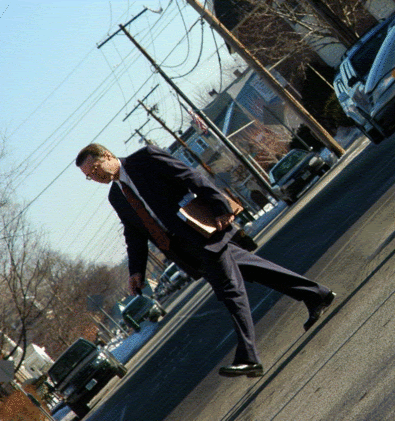 It appears that Defendant Dunn has some
travel plans
. Here we see him walking away. I'll be notifying the
Winchendon
Police Department about his
unfinished
ugly
business
up here,
natch
.
See,
before he can go
anywhere
, they will likely want that Defamation claim cleared up, not to mention the
Constitutional
issues I've raised. That will require a trial, as I am in no 'ticular hurry to settle with that dude after what he's Dunn did to me. Roll the dice, Marty.
"Dunn has done enough
damage
here [in Jaffrey], it's time for him to go." PS:
Welcome
to the
World
you helped create, guys.