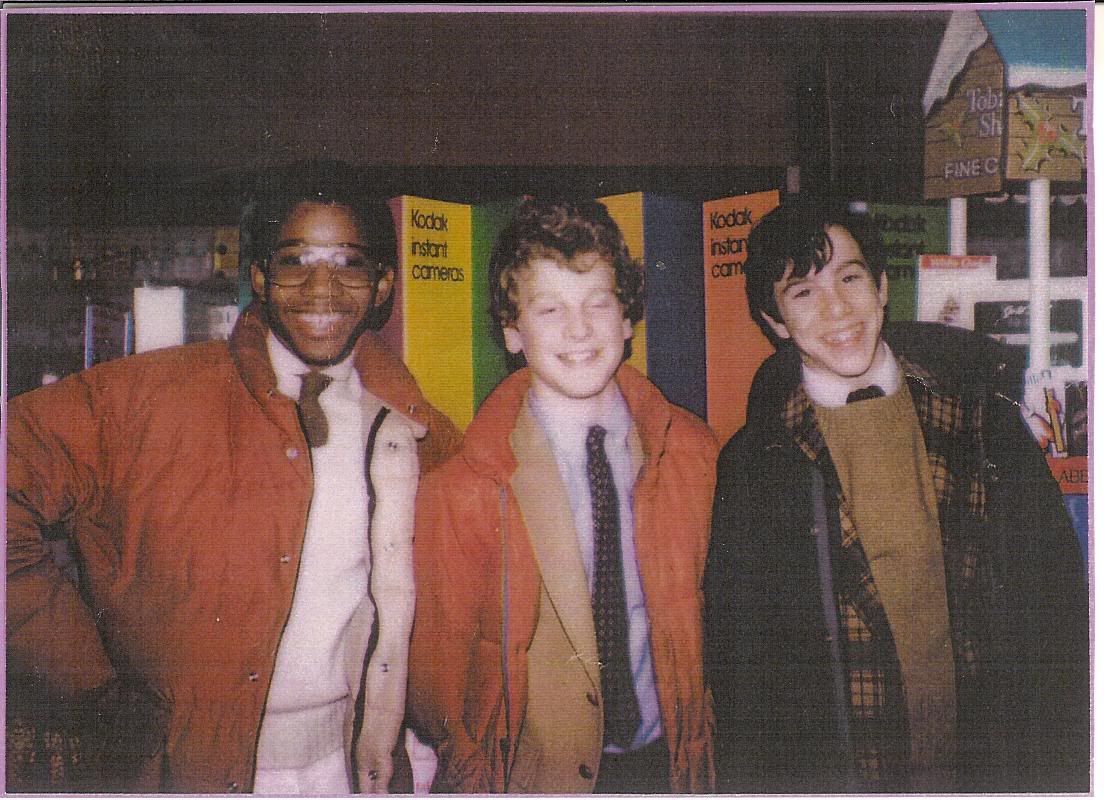 First of all, click on "evil" to watch "
Oreo
." You know, all of us
can
get along. I've had Jewish people, some of them lawyers not
once
but more than
twice
befriend me since I was a kid;
most
-- not some -- of my friends in fact
are
Jewish. That's Wine Spectator's
Daniel Sogg
and Dr.
Joshua
/
Breslau
to my left, at State Debate Finals. We kicked ass that year. Eighteen (18) years later, Sogg's father helped with Michael Isreal's
DWB case
, and seven (7) years after
that
, Breslau hosted "American Lawyer I: Christopher King is a Dangerous Black Man," in Cambridge public access. I've had
Presbyterian Ministers
and
Mike Royko
befriend even my Tattoo studio
clients
. And of course, I've had black folks, now subject to
discovery
requests along with
Jaffrey PD
, turn around and lie on me, and tell me "
you're not who you say you are
," give me the evil eye, toss my emails out and all kinds of ignorant sh*t, like crabs in a bucket. But then, that's cowards for
you
.