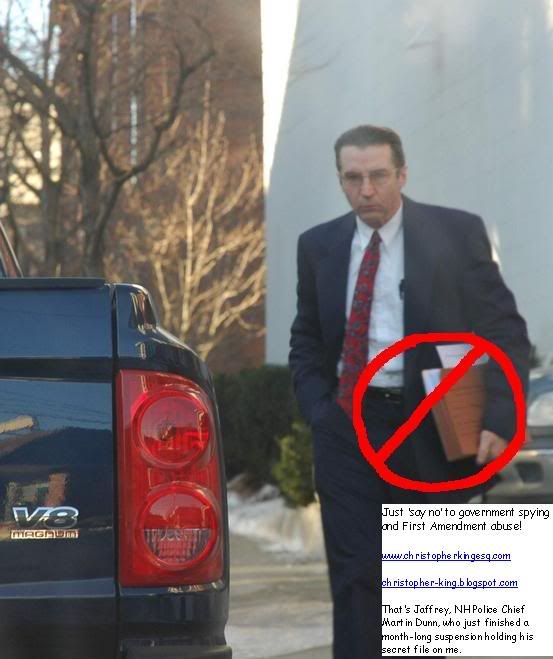 Update: Rory Holland has been charged with and I believe convicted of murder and sentenced to Life in Prison.
Here he speaks at sentencing.
All is not well with the NAACP, most notably in the Northeast:
First comes the
summary
. Rory Holland and I think the NAACP should stop and pay attention to its core values instead of throwing gala gatherings and aligning itself with the
wrong
/
side
and helping to stifle Free Speech up here.
To wit: This includes agreeing with a recently-
suspended
Police Chief
Martin Dunn
in Jaffrey, New Hampshire who holds
secret files
on me -- a former legal redress chair -- as well as the Portland, Maine Chapter providing character witness to
support
Robert Kalex, who was found guilty of a
Hate Crime
against Mr. Holland -- a former NAACP court liason -- in Portland. You can surf into an actual Supreme Court
Decision
affirming a
Hate Crime
conviction.
They got away with slamming Free Speech in
Portland
, but they have
not
/
succeeded
thus far in New Hampshire, where I am droppin' mad
knowledge
:
For an appetizer on Boston's intransigence, and a full first course on the other jurisdictions, visit the Political Switchboard for a recently-published
commentary
:
Meanwhile,
NAACP has
problems
out in the other Portland as well; but I don't have an inside source on this one, where the Sec'y is accused of attempted murder and kidnapping. That could all be bullshit, too. I'll reserve further comment.
Meanwhile,
Rory's blog is
here
. Remember: his assailant, Robert Kalex, was convicted of a
Hate Crime
pursuant to 5 MRSA 4681(6), while the NAACP showed up to offer character witness
on Kalex's behalf
, according to the Court file and Mr. Holland, the victim.