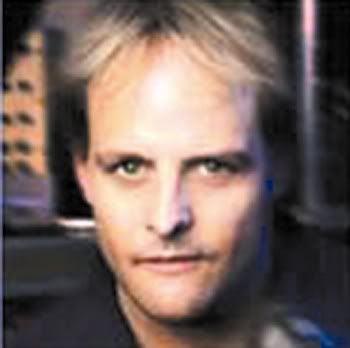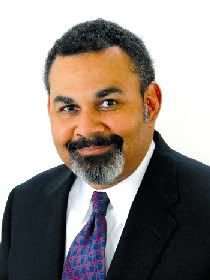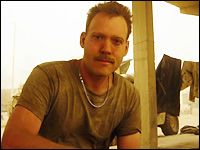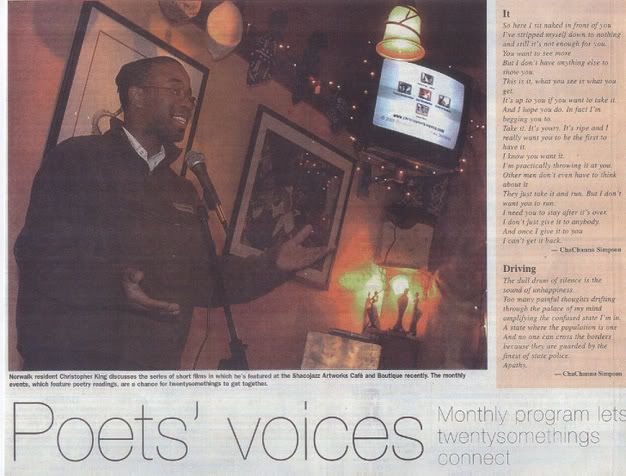 We
all
know crazy lady
Molly Shannon
on the left, and those who study indie film know her classmate
Greer Goodman
on the right, all of us class of '83. Those who watch Conan O'Brien may recognize keyboardist
Scott Healy '78
; I'll have to ask NGPDJ homegirl
Eliza
if she got to meet him or not when she was on the show. Those who watch the
Superbowl
on Sunday may see (as of 1 March 2006) U.S. Steel director of diversity programs
David Coleman
'69 as instant replay official, and those who follow the Iraq war probably know
Generation Kill's
author
Evan Wright
, also class of '83, who was one of my
debate partners
. We were
all
state qualifiers 'cos we pretty much know what the hell we're talking about;
no dummies allowed
.
So I continue my
poetry slams
working on some radio interviews and making little movies at
KingCast.net
toward the big one. That is precisely how Generation Kill was made - from a series of Rolling Stone articles. I love the New Age of media.
PS:
When I was in Pittsburgh, I got to meet the
Cherylann Hawk
band, and still listen to their wonderful music. They let me beat on percussive instruments on stage, not 'cos I'm so good a musician as much as probably because I cooked them some really good grub every week! I was the 'rasta with the pasta' at
Moondog's
blues/jazz bar. Ironically I lived in Blawnox, just up the hill from Moondogs so I could grill the fish, cook the pasta, and run it down to pass it 'round the crowd with cilantro, sauce, roma tomatoes, etc.... My girly Laura made desserts on occasion and there were some special times up in there, for certain. I had my little hot-rodded
SPG
and life was great.
Cherylann also did art on
pizza boxes
and wrote a song about
Jerome Bettis
that I cannot find online. He is a nice man, and I am pulling for him and Pittsburgh on Sunday, totally. Other Pittsburghers I still listen to? That black M-F cello rocker
Barrett Black
, and Didgeridoo-groovin'
Soma Mestizo
. We all used to just get our groove on, so tight.