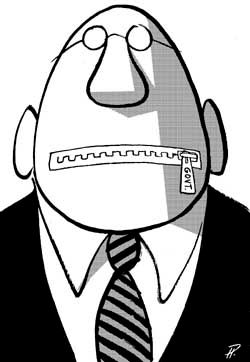 From former boss and noted Civil Rights Attorney
Terry H. Gilbert
, Esq:
"There are few more noble causes that a lawyer can pursue.....lawyers must be on the frontline of that struggle to give meaning and dimension to the First Amendment to generate ideas regardless of their implications. To silence opposition seems to be the modus operandi of the state in order to consolidate its power over its citizens, particularly after 9/11......
I know Christopher King embodies the spirit of those who came before us who have sacrificed greatly for this cause. He has experienced all kinds of injustice in his young career, and his message needs illuminated to people as example of what can happen for speaking out in today's society, even as a lawyer."
-Terry H. Gilbert, Esq.