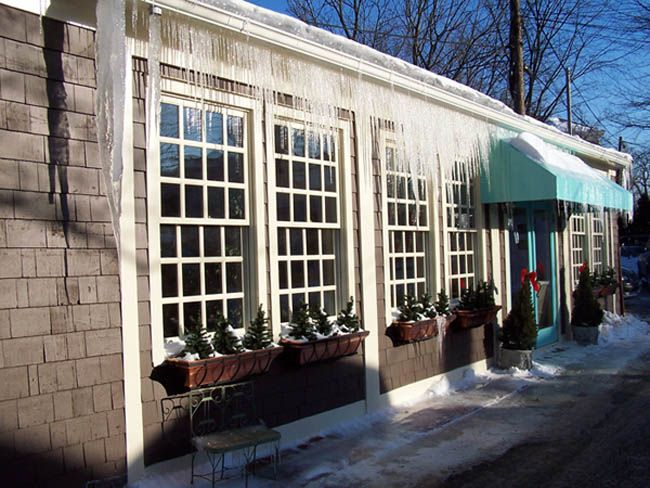 The Times photographer (also a film maker) came to get production photos for the
Drawing Room
, one of the most capacetic tea rooms on the Planet, no doubt. Interior photos of the bistro will appear in the Sunday
Times
this or next week. The owners are so smart, so progressive and so prescient it is a pleasure to work for them. And their family found a special spot to park the
bike!
While there, met a student at
Manhattanville College
, who read my materials and turned me on to the
Hogarth Center
for Social Action. Yep.
Then at work #2, waited on an individual largely responsible for raising consciousness and money in the fight for Justice for
Michael Stewart
, who was basically murdered by the NYC Transit police who prove that a few bad apples can ruin the public perception of the entire bushel. Through this individual I posthumously met
Clayton Jones
(RIP), a proud Civil Rights attorney who tried to make those murdering fascist pigs pay for what they did to Michael; the
medical examiner
lied about the manner and cause of death and was fired, prompting retaliation against other stand-up, militant attorneys as noted in both of the above pieces. I know a few things about
bullshit prosecutions
and that's why I put Columbus Bar Association bar counsel Bruce Campbell up front and center in my movie trailer and background
videos
. He's the white-haired bespectacled gentleman looking smug and relatively assured of the outcome of my disciplinary hearing because all that shit was fixed, anyway.
Then on the way home, met many patrons and
Chilean-born
Bernardo (who lost friends to U.S. Gov't/Pinochet hegemony and brutal rapes and murders, and whose voice you hear on this post), co-owner with his wife, Soledad Del Castillo Blanco of
Bistro du Soleil
, one of the most beautifully-decorated restaurant/art
galleries
in New England:
"You come in here, and no hate -- it is just people."
"Dig it. I make Civil Rights movies."
"You can't do that in this country anymore."
Clearly, it is my destiny then, to
prove otherwise
.
PS:
Then the whole house listened to some
reggae
-- which, ironically -- or perhaps not, the Drawing Room owners have been tracking lately, too. Specifically, Toots and the Maytals, whom I've
also
been listening to -- and audioblawgging the past two days.
Toots
and
Sly and Robbie
are some true Reggae visionaries. Some say the song "Do the Reggay" that I played in
this post
urging the taxpayers of Jaffrey, NH and Cheshire County, NH to send the bill for my prosecution to Attorney
Charlie Bauer
for
lying
was in fact the inception for the term "reggae" itself.
PPS: Whew I almost forgot, all this tawk about work and stuff reminds me of that hateful diatribe in which Defendant Timmons engaged on two occasions, saying "you doesn't have a job," and "most people go to work, and they use a -- they have a productive life..." because if I had a job and stuff I wouldn't be able to do this blawg and
blah, blah blah
:
Well Gloria, I've got
two
jobs, work from 10a.m. to 11-12p.m and still haven't quit this blawg, still haven't quit the movie project, nor will I
ever
, at least not without a whole lot of money crossing my palm. This despite your First Amendment lawyers' best attempts to have me sanctioned for posting the Deposition Transcript information I am about to post again right here, showing your ignorance of just how
indefatigable
I am. In fact, I waited on some brown sistuh's from North Carolina and D.C., one of whom works in the same building as
my cousin
, and I dropped a 411 on you to them too, got them watching the movies. His mother appears in two of my online videos, actually.
But since you tried to get me to shut down my blawg by getting a
Restraining Order
against me, eventually getting that overturned on
First Amendment
grounds, as soon as the Court knew the true facts, you'll prolly keep on doing whatever you want to do to try to silence me.
And because you don't even know even know what a simile, metaphor or parody is (
see the famous David Bowie post
), your hateful attempts surprise me little. I told you yesterday I'm not going to be nice anymore, in the
"Taxpayers' Send the Bill to Bauer"
post
, but you certainly have asked for it.
But my offer
still stands
for you to meet me for tea & crumpets, this time not at your Deposition, rather instead down at the
Drawing Room
. Bring
your lawyers
; we'll be more than happy to accommodate.
Until then, No Justice, No Peace
, for you and your buddy Marty: