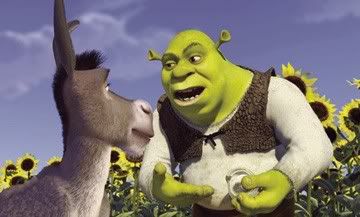 I told you she was a straight up
jackass
the other day for saying that I promised her the
Earth, Sun and Moon
and solicited her business using these
cards
. She went to the website, which destroys her whole point -- because I liberally discuss the suspension there -- so now I'll show you
another
reason why people can't say I withhold information about being suspended:
Scroll down and read my press release from
24 June '05
at Evan Schaeffer's
Legal Underground
. Does it not say,
"King, an experienced but currently suspended Civil Rights/Employment Attorney notes that the indictment was handed down three (3) days after he initially posted his weblog critical of the way a case was handled by the NAACP and the town of Jaffrey, New Hampshire."
And Evan's blawg has been linked to my site since I wrote that and
months before
I met Jackass Jackie. Hell my own blawg talks about it, too -- from Day One but they will argue I altered that.
Those guys are just, well.....
.
PS:
She didn't appear at the preliminary Injunction Hearing but the Court still granted it. I can't wait to get her on the stand later though. Can't wait.
Blawg yahtzee:
Why Jackie Ellwood is a liar
; see also "background" movie at the
website
; may have to rt-click-save.