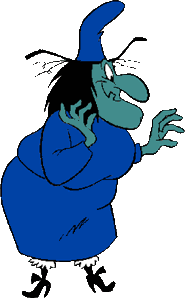 Well sports fans, being temporarily unemployed has its benefits, including time to conduct diligent email searches that I will scan later. Defendant Levesque's sister and I wrote as follows:
++++++++++
30 Jan 2005:
chrystobal39@yahoo.com wrote back:
No, I haven't heard a thing about that.
As usual, I am kept in the
dark
.
-c
Pamrules4D@aol.com wrote:
Chris,
Gloria told me that the Jaffery Police department filed a law suite
[sic]
against the NAACP because of your actions. That's what she told me and I thought you knew it.
Pam
+++++++++++
Note:
Pam
also wrote
that same day
with respect to current Legal Redress Chair
Casey Goodwin
, who wrote a bullshit
affidavit
about me in the Unauthorized Practice of Law case and who failed to appear in court to back it up despite no declaration of unavailability, that:
"The game playing never ends,"
and "When he started with the NAACP he was supposed to be creating an employment or education committee. I find it interesting that he wants to step into Legal Redress. Evidently he cant
[sic]
start his own committee."
++++++++
If the lawsuit bit is true, it would explain -- but certainly not excuse Timmons -- for throwing me
under the bus
, when just
10 days earlier
she
told me
"everyone loves and supports you," because I had been a "
go-getter
right from the start." If a suit was filed, I want to read
that puppy
.
[Note:
No such puppy exists; see below]
Gloria's
inconsistent statements
give us little to work with; she says nonsensical things all the time. Here's what she told me in a 27 Feb. email:
"I would not touch your (American Tower) case with a wooden spoon, I am not speaking for the NAACP just my personal opinion."
But here's what she said under Oath in her
31 Oct. Depo:
49
10 BY-MR.KING:
11 Q. Tell me what you know about my case
12 with American Tower and how you came to know
13 of it.
14 MS. PROULX: I'm going to object.
15 Q. First -- okay. Start there. Tell
16 me what you know about my case with American
17 Tower.
18 A. Nothing.
[Note: Pending Motion to Compel on this]
Say what, Gloria???
Anyway,
if there was no lawsuit, it certainly bodes well for me, less so for the haters because they would be caught up in
(yet another)
lie. But I'll find out. Remember, I used to be a damn photojournalist. Still am.
Viva the
Fourth Estate
!
Lawsuit inquiry calls reveal:Town of Jaffrey:
Call Attorney Bauer
Cheshire Superior:
No record, Civil or Equity
Hillsborough Superior South:
No record, Civil or Equity
Hillsborough Superior North:
No record, Civil or Equity
Federal District Court for NH:
No record
Yet they call
me
the liar.
Blawg yahtzee:
The Faustian Bargain
PS:
Passin' fliers
& jammin' out at the
Moby show
v-cast.