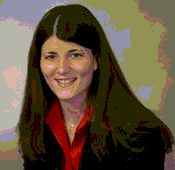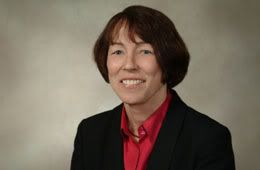 Basically Judge Hicks found that posting of Defendant Timmons' comment about why she purportedly deleted her emails from me was not reasonable to post, but I explained that I only posted it because it can be shown to be false, as she did not delete all of her emails that day.
And I now formally apologize for engaging in any banter about Attorney Proulx in relation to a question from a reader about whether she was "hot," to which I essentially responded in the negative.
And Charlie Bauer again accused me of manipulating text and posting false Deposition Testimony, to which I again reminded him to file a Motion with the Court if he thinks I have altered the text of
any
document. I have seen no such motion, so he would do well to respect me and the court more than to waste our time and taxpayers' monies with that specious claim, right?
THE STATE OF NEW HAMPSHIRE
SUPERIOR COURT
HILLSBOROUGH, SS Case No.05-C-217
SOUTHERN DISTRICT
JUDGE HICKS
CHRISTOPHER KING, J.D.
Plaintiff,
v.
GLORIA TIMMONS et al.,
In their individual and official capacities,
Defendants.
REQUEST FOR VIDEO/AUDIO RECORDING OF CHIEF DUNN'S DEPOSTION
NOW COMES the Plaintiff in the above-styled matter, Christopher King pro se in an attempt to minimize legal expenses, but soon to be joined by learned counsel, to respectfully ask the Court for a copy of the video/audio tape that the bailiff noted is in existence. Plaintiff had to summon the bailiff because of the contumacious activities of Defendants, including but not limited to Defendant Dunn and Attorney Bauer laughing about a
hate mail letter
that Plaintiff received that noted that Plaintiff's "ass was going to look like the images on his website," when Chief Dunn's special jail welcoming party got done with him, and that he is a "40 year old piece of shit," who "lives with Mommy and collects food stamps." Bauer told the Judge he did not laugh at that. But he is lying.
Plaintiff also notes now for the record that the case that
Attorney Bauer
brought up in open court today,
Moskowitz v. Superior Court
, 137 Cal. App. 3d 313 is ancient – 1982 – and involves confidential financial records. The Defendants in that case failed to meet the threshold for publication and release.
Closer to home
, Plaintiff already has submitted law on that point, much of it made by lawsuits filed by Orr & Reno, that the information ought be made available. Perhaps that's why Attorney Bauer declined to elaborate on this tired decision during his presentation this morning. Compare
Douglas v. Douglas
, NH Supreme Court,
29 March, 2001
– specifically allowing disclosure of financial affidavits, and the 2005 case of
John Doe v. Cahill
,
Delaware App. No. 04-C-11-22 (2005).
Orr & Reno tried the Douglas case. In this case the only private issue posted by Plaintiff in Depo. Testimony dealt with an excuse that Defendant Timmons made as to why she allegedly deleted crucial emails from Plaintiff – only to find that such excuse in no way holds water.
Respectfully submitted,
Christopher King, J.D.
Is Orr & Reno being hypocritical? Am I allowed to say that? You (but more importantly) Judge Hicks will decide.
No Justice, No Peace.PS:
Charlie Bauer
wants the Court to look at my blawg. Fine. But I instructed His Honor to look at all 270 eclectic entries, and to watch the movies.
Definitely
watch the movies
, Your Honor.
PPS:
You know what's killing them? As Defendants Dunn and Timmons are public figures, if and when this case goes away, if there is no settlement agreement in place my team and I can pretty much say
whatever we want to say :)