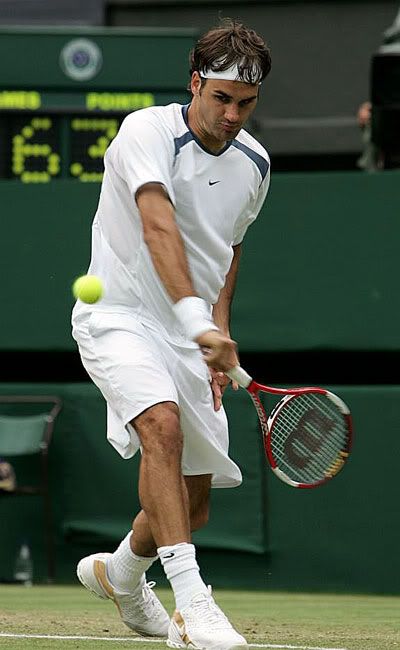 Okay,
Terry Overbey
used to whip us blindfolded with a cigarette in his mouth in high school. Note: I mean a lit, burning cigarette he was actually smoking. Okay, so he wasn't actually blindfolded but he probably could have done that, too.
So he recently gets beat
4 & 2
by a dude Manuel Ortiz who gets beat at another tournament
2 & 3
by eventual National 40's winner Peter Smith.
Federer
? Fuggitaboutit. BTW you tuff-guyz out there actually think you can beat the
Williams sisters
? Unless you're top level college, you... won't.
When I was on my best game it took everything to stay on the court with Georgia Dog standout
Jane Cohodes
, and the Williams sisters would in turn wipe up the court with her.