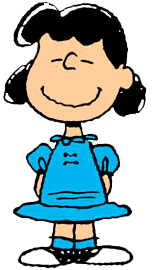 Just a simple but important issue as to what was in the Legal Updates, which I emailed to Sec'y Claire Holston on 3 or 4 Jan and which I contend clearly showed:
a)
my
father's case
update as a simple letter of referral to the appropriate region regarding his 37 years of service at Diamond Alkali/Ricerca. The NAACP referral attorney took his money without a contract and only Defended one Deposition before bailing and never returning our phone calls and:
b)
the commentary about the Willie Toney $65K Demand Letter.
Blawg yahtzee:
4 Nov. '05
89
21 Q. Okay. Ms. Timmons, --
22 A. Mm-hmm.
23 Q. -- do you have any reason to believe
24 that this is not an accurate depiction of my
25 report for January 3rd, 2005?
90
1
2 A. Yes.
3 Q. And what's that basis?
4 A. It's based on this is not the
5 document that was presented by the secretary.
6 This is a rendition of what was given to me
7 originally. This is not, and I didn't get
8 that until January -- late January. This
9 document is new.
10 Q. Well, Ma'am, first off, let's get
11 into this. Why is it that you didn't get a
12 copy of legal updates for the 3rd of January
13 until late January?
14 A. I said I didn't read this until --
15 the one I did get was late January, and it
16 wasn't this copy. It was not this
17 particular copy.
18 MR. BAUER: She wasn't done
19 testifying.
20 Q. It's a two-part question, Sir. I'm
21 still addressing the first part.
22 MR. BAUER: Mr. King, --
23 MR. KING: Mr. Bauer, --
24 MR. BAUER: She was not done with
25 her answer. Please don't interrupt her.
91
1
2 MR. KING: I'm not, Mr. Bauer. I'm
3 directing her attention to the first part of
4 the question.
5 MR. BAUER: Do you have more to
6 say?
7 THE WITNESS: Yes. Thank you.
8 This document was not given to me.
9 BY-MR.KING:
10 Q. Are you representing her, Mr. Bauer?
11 MR. BAUER: No. I'm trying to
12 create a good record for the Court.
13 MR. KING: As am I.
14 MS. PROULX: She's not done
15 testifying. Let her finish her answer, then
16 you can pose another question.
17 THE WITNESS: I did not get this
18 whole thing. I didn't get this at all
19 because it's not what I originally got.
20 What I originally got was a legal update.
21 The bold was not on it. Your update from
22 December 16th is totally different from this
23 update, January 3rd, when I went into your
24 e-mail account and closed it down, and I --
25 I got a lot of documentation that was not
92
1
2 this.
So therefore you must have updated it
3 at your own convenience.
4 BY-MR.KING:
5
Q. So -- that's your opinion, Ma'am.
6 So if I have a standing e-mail with an
7 attachment on it that proves you use -- that
8 shows up like this one, then you would be
9 wrong, correct?
10 A. No.
11 MS. PROULX: I'm going to object as
12 to the form.
Assuming facts not in
13 evidence.......But not for long:
152
24 Q. Okay. All right. Earlier you --
25 you stated there was some confusion over the
153
1
2 -- how the January 3rd updates appeared?
3 A. Mm-hmm.
4 Q. I indicate that upon going home the
5 next day, I sent the exhibit that we were
6 looking at earlier, the legal updates that we
7 were looking at earlier, which I marked as
8 Exhibit --
9 MR. WILSON: 10.
10 Q. -- 10.
11 MR. KING: Okay. I am now going to
12 produce for you what I have
just printed off
13 at the library in front of Mr. Wilson.
14 Sorry. I'm busy gathering all these
15 documents. So this will be
Exhibit-19............. Presto! Facts now in evidence:
158
8 MS. PROULX: Can we just stop for
9 one second?
10 MR. KING: Yes.
11 MS. PROULX: Are
Exhibit-10
and the
12 legal updates that you just attached to
13 Exhibit-19 the same document?
14
MR. KING: That is my whole point.
15 They are exactly the same.
16 MS. PROULX: I just wanted to make
17 sure.
18 MR. KING: I think the record will
19 show that they are exactly the same. All
20 right. I'm done with that exhibit.
........
and remember, Claire Holston read the emails every day!
19
13 Q. Okay. Whose responsibility was it
14 to check the e-mails coming into Nashua
15 NAACP?
16 A. NAACP while I was there? Claire.
17 Q. Okay. How often -- did you all set
18 up any strict time lines for how often she
19 should check that e-mail?
20
A. She would check that e-mail daily.
Get it? When I go back to retrieve Exhibit 19 at trial in front of a Jury on a computer screen it's going to show that the damn attachment is
exactly
as I contended, and that it includes the Willie Toney $65K reference and the issue about my father's case where that NAACP referral attorney screwed up his case. That's why they hate me now, even though they
supported me
weeks after
they knew about the Demand Letter!
That's
why they don't want these transcripts on line. Wait until I get the money for Chief Dunn's Depo. It's worse, much uglier for them. The
Truth hurts
sometimes, so instead they want to make my
ass hurt
by putting me in prison.
I'm not down with that.