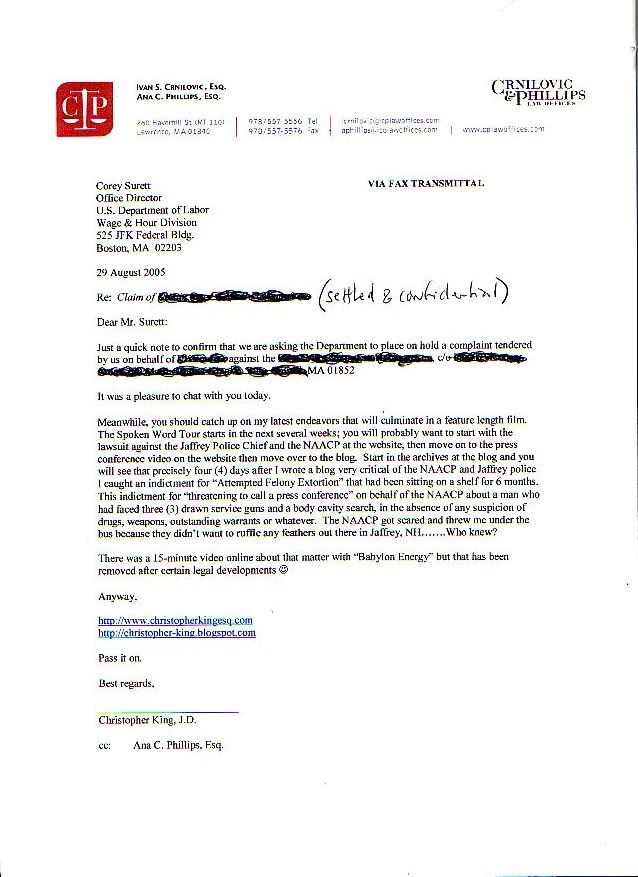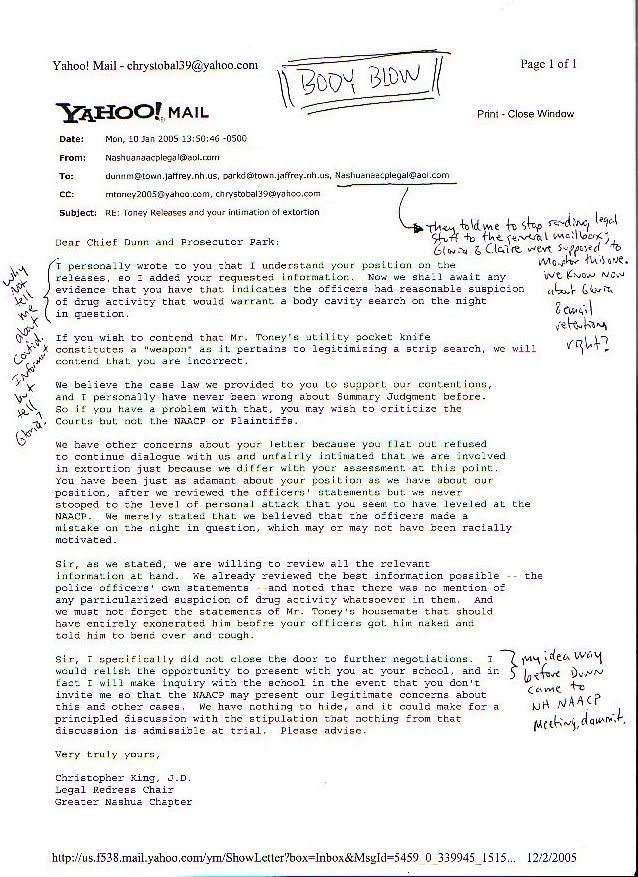 1. Read this
introductory letter
to some hard-working
immigrants
. I
always
tell people I'm not licensed and a bunch of Russians, some of whom worked for an abusive company for decades will tell you that; tell you I always tell the story about it, too -- again involving
Professor Lou Jacobs'
quote that "race, ignorance and reactionary politics" played a role. NAACP was no different and my suspension I orally discussed with those liars
ad nauseam
and that's why Timmons tries to say she threw out her emails that make any reference to suspension and Lou Jacobs. Better clear out that damn evidentiary trail, right?
Unbelievable.
2. Of course I know
Attorney Corey Surett
, and of course I had a major role in getting ATC popped for
$300K
, despite Chief Dunn and Gloria Timmons' attempts to downplay "my prior accomplishments" about which they agree "wholeheartedly" I have "fantasies." Read this
redacted letter
to Attorney Surett that neatly ties together the past and present.
Unbelievable.
3. Dig
this email
where I ask Chief Dunn at 1:51 p.m, on 10 January 2005 in the first damn paragraph where I ask him for any evidence of drug probable cause. Of course
Chief Dunn
could have
eliminated this whole problem by simply telling me "Hey King, we had a C.I. (confidential informant) on Mr. Toney," to which I would have said. "Cool.
My Bad
, Dude. Best wishes for continued safety in the New Year," which is how I ended much of my correspondence to him. Now I've gotta file a Motion with the Court to reopen testimony on the C.I. issue because he refused to admit that there was one, even though I
subsequently came to know
through Mr. Toney and Defendant Timmons that there was one.
Unbelievable.No Justice, No Peace.PS:
Know what my nickname was to my Tennessee cousins growing up? "'pfessor." Funny, huh? Still out here teachin' & preachin', 30-some years later.