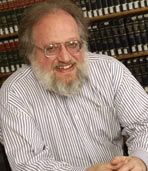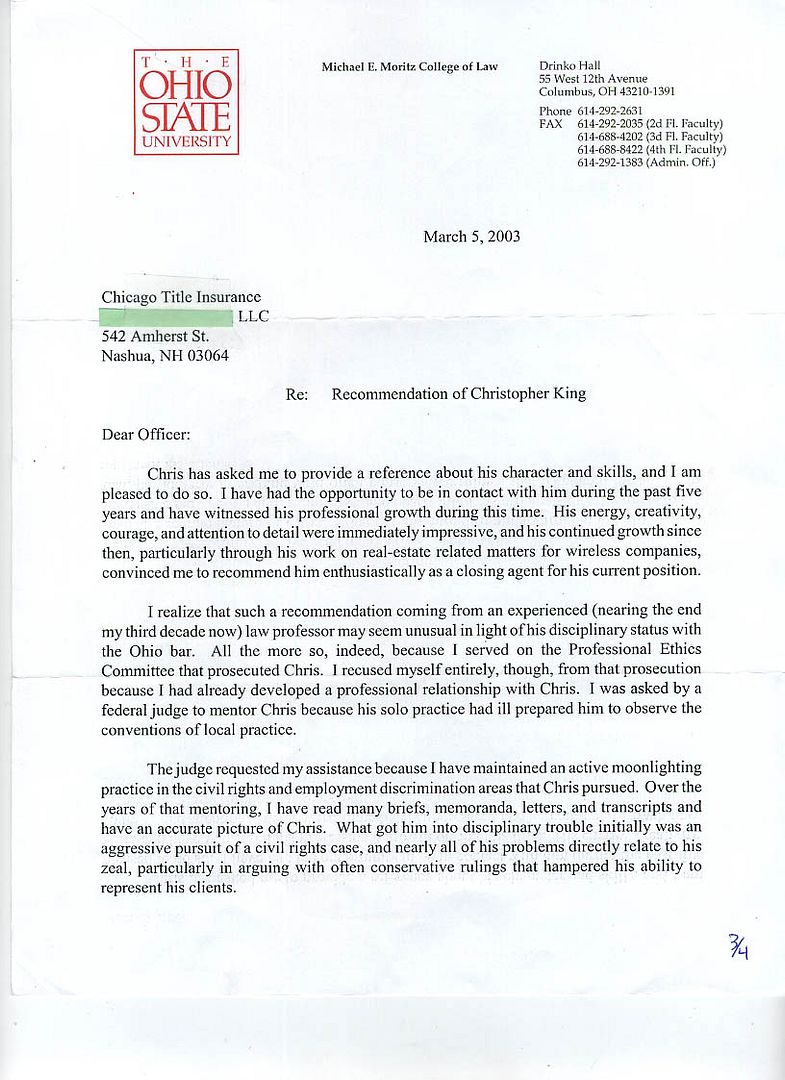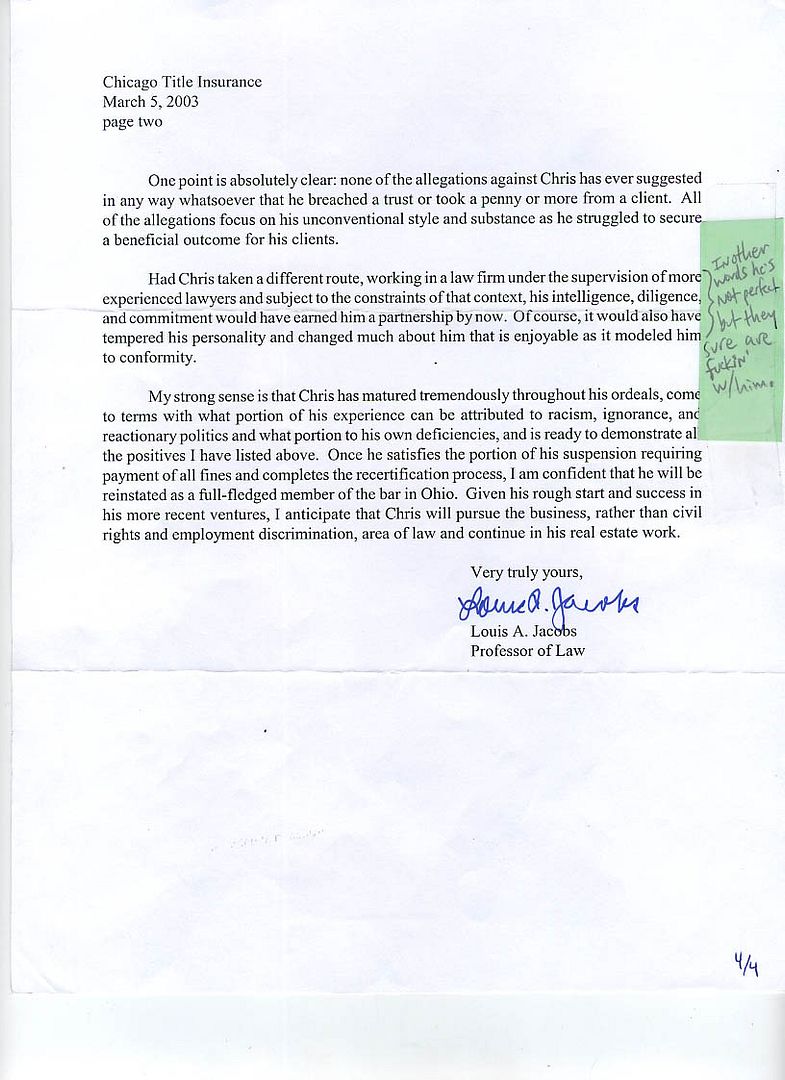 Y'all been waiting on that
Lou Jacobs
letter long enough. But first read noted Attorney Terry Gilbert's
preamble
for "American Lawyer I: Christopher King is a Dangerous Black Man." Now read between the lines to see that Attorney/Professor Jacobs is basically saying I'm not perfect, but that I
was
getting shagged hard and put away wet. Then there's last week's
Cleveland Plain Dealer
editorial by
Terry H. Gilbert
, another mentor (and former boss) who wrote a premble for the movie that ran in Cambridge and Boston public access
"American Lawyer: Christopher King is a Dangerous Black Man." It's all about Due Process.
Don't forget about the damn
Due Process
letter
I sent to Assistant Attorney General Stratton before I moved to Dismiss the Unauthorized Practice of Law case. No wonder Chief Dunn was so
upset
after I laid waste to the State's arguments. But remember: He could have taken the stand, but failed to.
PS:
Let's see them try to keep that Lou Jacobs letter out from before a Jury -- criminal or civil -- considering he sits on the damn ethics panel. Remember,
they're
the ones who brought up my suspension in the First Place.
PPS:
For interesting discourse on Blacks & Jews, and my interview with former Boston Globe writer Jonathan Kaufman "Broken Alliance," peep this
Daily Kos
thread.
FWIW I personally have never had a problem with
Jewish people
; we've helped each other through the years too much for that bullshit.