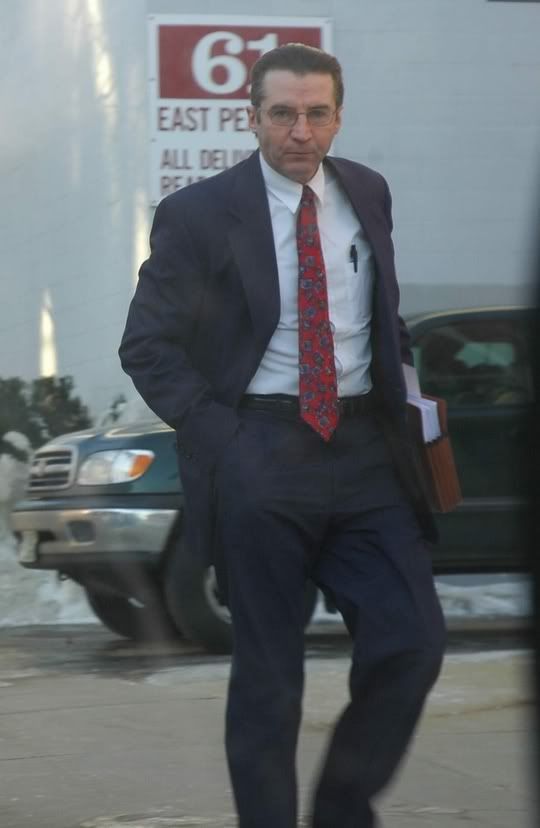 Chief Dunn
, who likes to photograph me for some reason (listen to
"closing argument"
) has been suspended with pay pending whatever. Notice how the Union Leader
piece
(which I'll scan later because they don't maintain them) fails to mention my side of the story whatsoever, which is why I have this blawg. They didn't even
mention
my civil suit against him, but for some reason the Union Leader references my suspension in Ohio for "unethical behavior."
I strongly advise
you to read the
"King is Ethical"
button over at the website: That case was bullshit, and I recommend you read Professor
Lou Jacobs'
letter about me for more background there. Lou was on the ethics panel, BTW.
Viva technology:
A fellow blogger
who thinks I'm being screwed notified me of this.
As to the Union Leader, my film maker has reporter Steve Seitz in my
"Movie Trailer"
video taking notes talking with me at the end of the trailer,
immediately
after he interviewed Willie Toney, who set him straight about his opinion of me (All Good) and the NAACP and Chief Dunn (All Bad). Watch me walk and talk with Mr. Toney in the
same damn video
. Seitz told me he forwarded the story but it never ran.
As I said, my movie gets better every day. I wonder if Chief Dunn now knows what it feels like to be wrongly accused of something? Perhaps we could
break bread
over it. Heck, I already offered him and the NAACP to meet me at the
Dalai Lama
presenation, but they pretty much told me to go to hell.
PS for opposing counsel
, since I know you read every inch of this blawg: My initial responses to your discovery queries will go out first thing in the morning, with tracking numbers.
No Justice, No Peace.
PPS1:
Keene Sentinel has a story available only to subscribers that teases:
Accusations fly in Jaffrey
Many upset as police chief investigation enters third week:
JAFFREY — Patience is waning in Jaffrey, with an investigation into suspended Police Chief Martin J. Dunn continuing into a
third week
....
If you think I'm going to actually pay for this rag you've got another thing coming, after they refused my requested
correction/retraction
, instead making it seem like I was going to actually kill someone. Unbelievable.
Anyway,
Dunn and City Manager Jon Sistare did not always disagree as seen
here
, but one time Jon promised me FOIA documents and Dunn told him "no" and later we see Dunn
hiding Rule 98
info from me at his damn Deposition. Yeah I've got the damn emails cached.
Whoa!!!!!!
In fact, look what I
just found
after Marty told Jon not to give me the rest of Willie Toney's police report:
Here is the
story
about the youth coordinator that quit:
PPS2:
I wonder if Dunn's attorney,
Charlie Bauer
,
still
wants the Court to read my blawg.