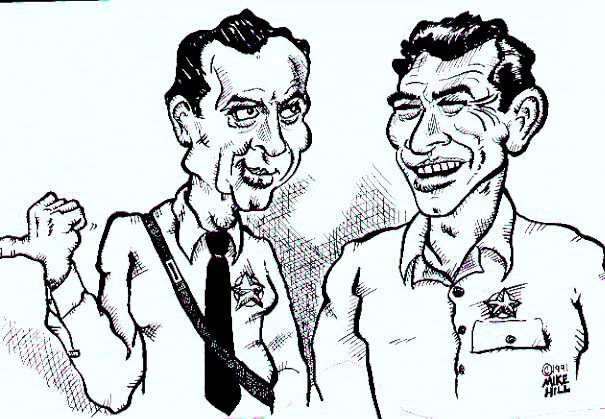 First off,
here's another NAACP
fuck-up
from my home state, similar to
these
, also from Ohio.
Next up:
You know
Charlie Bauer
(Suspended Jaffrey NH Police Chief Marty Dunn's lawyer in my civil case against him) immediately forwarded to Cheshire County Prosecutor Bill Albrecht a copy of the Injunctive Order (actually finding that I engaged unauthorized practice of law by passing this business
card
). Said Prosecutor, BTW, has been laboring under the
false impression
given to him by the NAACP Defendants
Timmons
and
Levesque
that the NAACP -- as an entity --
does not sue
!!
But here's the thing
about him sending that Order:
I don't give a shit. And Bauer and Attorney
Andru Volinsky
need to be more worried about whether their man -- who has been
suspended
from
practice
-- has a damn job at the end of the Day. If I ever go to trial out there we're going to have an actual copy of the CD of that all-important meeting between NAACP leaders, Willie Toney and Hannah Dunchas available -- and actually have Willie Toney's lady friend Hannah Dunchas on the stand -- along with the emails between Her/Willie Toney and me, instead of the
bullshit
hearsay affidavits the state successfully paraded before Judge Groff (with neither affiant being proved unavailable) earlier this month on that UPL claim. Their lies will not hold up.
Speaking of lies,
here's
yet another email
that I found that Charlie Bauer lied about when he told the Court
"That's the Universe!"Also:
I've heard the CD and I've already got Defendant Gloria Timmons testifying under Oath falsely during her Depo despite the fact that the Court extended her from
19 Sept. to 31 Oct
. to prepare, which substantially wrecked my litigation strategy. So let's see what else stupid she'll say.
Blawg Yahtzee:
A word about local NAACP's Black women
PS:
Here's more news about
police in New Hampshire
.