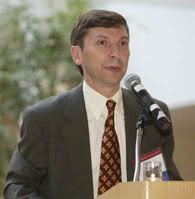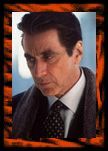 Charlie Bauer
, ATC's/Mirick-O'Connell's
Richard C. Van Nostrand
and Pacino as
John Milton
. Three peas in a podcast. Just found a Memorandum in the back seat of my broken SAAB (long story) from Charlie Bauer that says that I might use "irrelevant" Depo. testimony on the blawg.
Newsflash:
I've got no bandwith to waste on irrelevant Depo. testimony. And in his Memorandum, he fails to produce the blawgs where I
actually
use the Depo transcript -- which are quite on point. Those posts are
here
and
here
. Show me what part of those is not admissible at trial? You can't. Nor did he produce the one where I nail them for violating Crim. Rule 98,
right here
. That's all right. I'll set the record straight and file a copy of the entire transcripts to find out who's paying NAACP's legal fees and because it's necessary to show how dilatory they are. I'll have something overnighted to the Court as soon as I leave work. See, I go in at 7 a.m., work hard 'till 4p. then deal with this crap. But I've got the
Patience of Job
. I think they have discovered that. One for the history books, folks.

The more they hate this blawg the more I love it.Read this letter to Van Nostrand's underling from 13 August 2005:
(1)
&
(2)
&
(3)
.