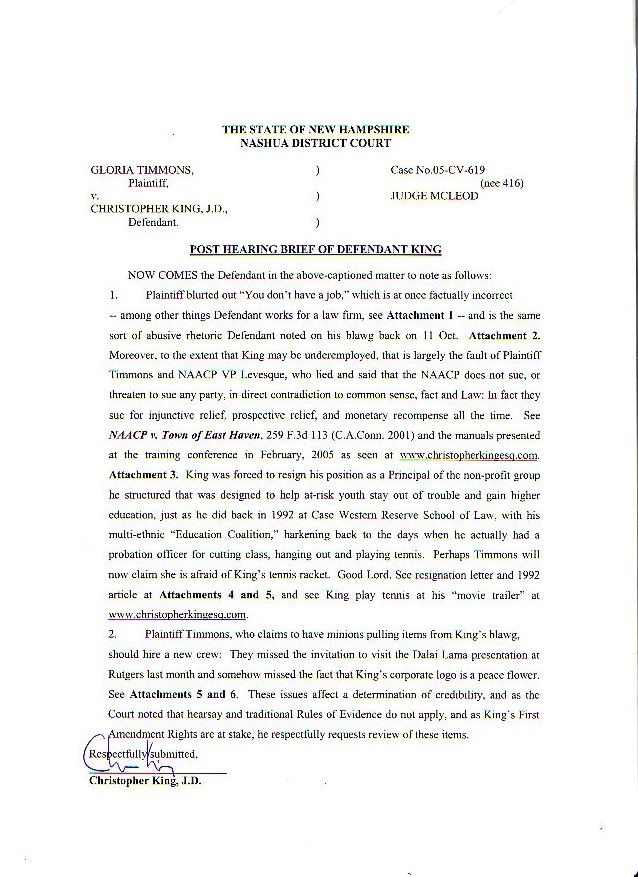 Or words of substantially similar import at 53:20 of the audio at my website
"Stalking Trial."
Her grammar really is quite poor, as is her knowledge of legal precepts and her credibility, as you see when you read this
Post Hearing Brief
. She opened this nonsense in a very public manner
on media represented by her lawyers
, now she falsely accuses me of physically threatening her and her family, when really she's all
bent out of shape
because of
this flier
that she produced to the Court yesterday. When asked what part of that flier was physically threatening, she had
no real reply at all
, like a
1980's Gensis song
(with
Earth, Wind & Fire
-- one of the best musical groups, ever -- on horns, BTW).
PS:
Actually Gloria, get yer facts straight, for once: I work for a
law firm
, among other things since your lies and deceit resulted in me stepping down as Principal of the
HELP Organization
-- which I structured -- to benefit at-risk youth in New Hampshire. I'm sure the kids thank you for that, Gloria.
As long as you preserve your fiefdom at all costs
, you couldn't care less about really helping people except your own family members. See
"My 'scam' in Hartford: Helping Gloria's Sister."