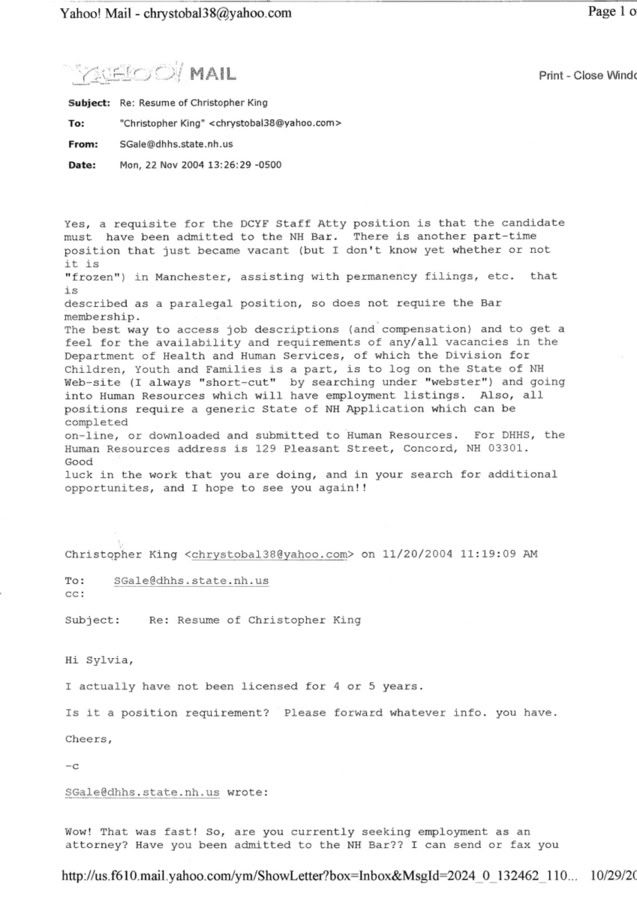 Hey Gloria
: Why don't you explain how I would tell Dep't of Human Services Director
Sylvia Gale
that I
"hadn't been licensed for 4 or 5 years,"
a whole month before the Demand Letter to Chief Dunn
(1)
&
(2)
; then network her with the NAACP and then lie to the NAACP about my license while preparing a movie, book, and
website
that all discuss it? Hold your answer until Monday, then do
your best
you
big fat liar
. Only this time the lie doesn't kill thousands of U.S. Soldiers and Iraqi civilians, it just puts one hapless nigger under threat of prison. Shame on you, honey.
See you Monday
.