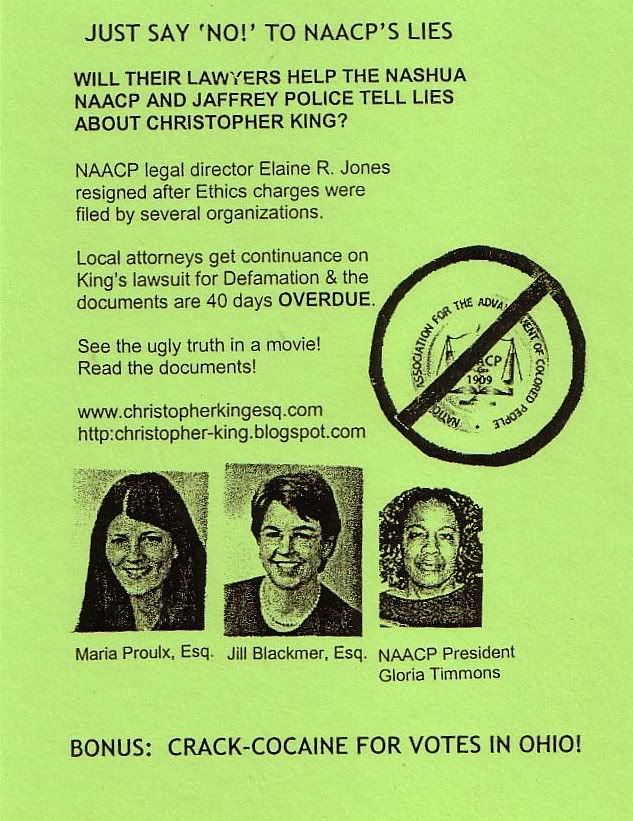 Nah, she didn't show up today to protect her bogus
ex parte
Restraining Order so the Court agreed with my motion, noted yesterday. Solid. Please note the new flier:) .... See, folks gotta rise up, stop takin' crap from the Man. If everybody did what I do, the World would be a much better place. Think about
Chuck D
and
Public Enemy
, and
Eugene V. Debs
, of course
arrested for speaking his mind
.
My film maker
and I are watching the 90-second trailer; has been mass-emailed & should be up tonight
chez website
. A longer piece, after tomorrow's court hearing, will be up next week.
P.S.
Gloria will want to review
Weiss-Lawrence, Inc. v. James Talcott
, 399 F. Supp 84 (D.N.H. 1975), holding that
"malicious prosecution is an action begun in malice, without probable cause to believe it can succeed and which finally ends in failure."